If you live and work in Nigeria, and are in some ways affected by the CBN ban on Crypto, then this Flitaa Review was created specifically for you to help you get back on track with buying, selling and swapping crypto safely without anyone harassing you or freezing your bank account simply because you received payment for a crypto transaction.
Getting started with this Flitaa Review
Now, irrespective of the ban and other pressing issues surrounding trading crypto in Nigeria, what can you do as a Nigerian to continue trading crypto; and how can you earn FREE money using a crypto platform without investing a dime? This is one of the things we're going to address in this Flitaa Review.
In this article, I'm going to walk you through a new blockchain fintech Nigeria company named Flitaa, to know if it is safe to use Flitaa to buy, sell or swap cryptocurrencies in Nigeria without incurring losses or simply getting scammed.
What is Flitaa?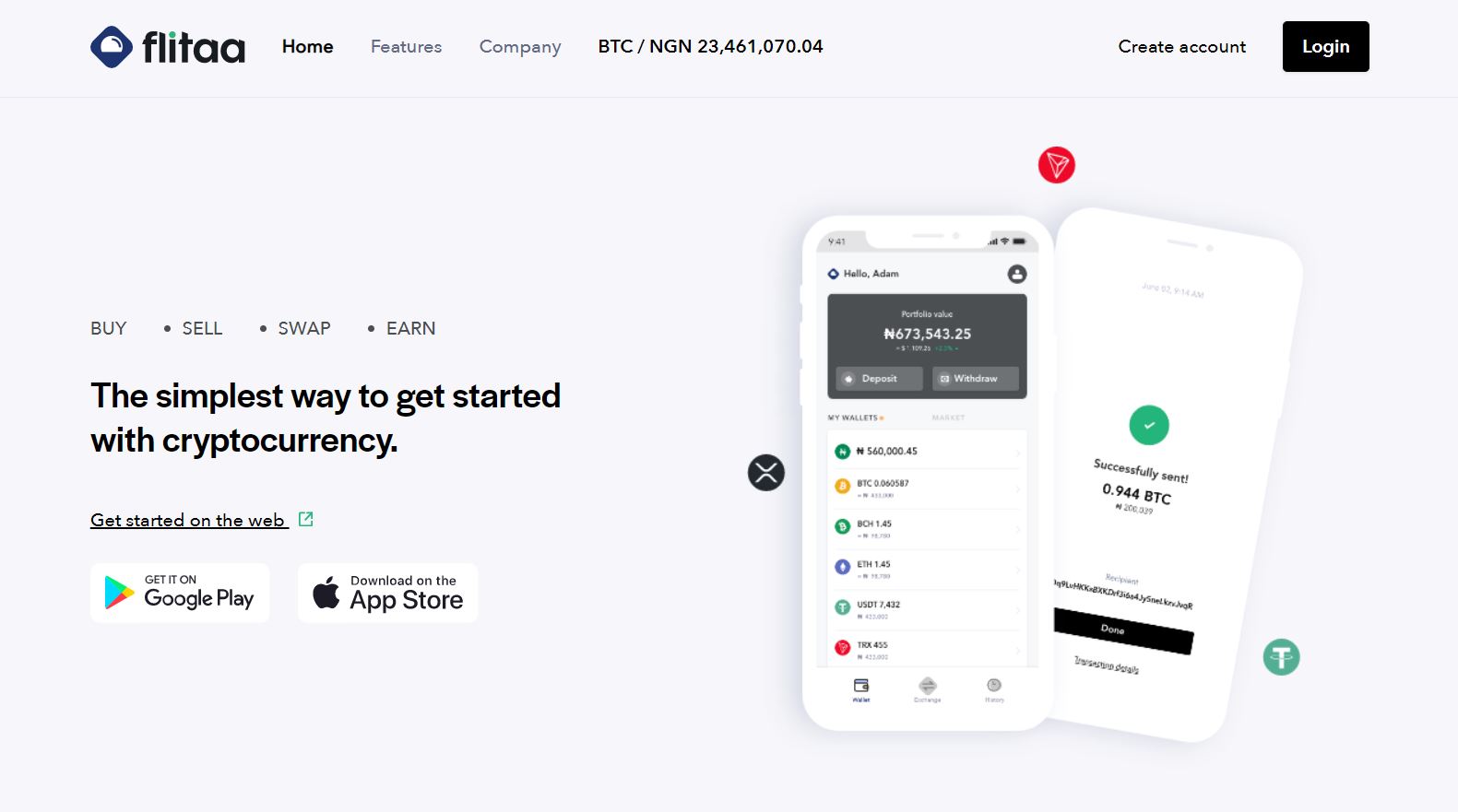 Now, let's go to the Flitaa review proper. Flitaa is one of the simplest cryptocurrency platforms you can find anywhere in the world. So basically, Flitaa by Flitbase was founded in February 2021 with the primary purpose of creating the easiest to use, most secure, and transparent cryptocurrency solution for Africa.
A new crypto exchange company that is built on trust and integrity to make things easy and give you peace of mind whether you're buying, selling, swapping or trying to earn or learn about crypto. One interesting thing about Flitaa is that you will also be able to buy crypto as low as ₦500.
One major feat that Flitaa has been able to achieve almost effortlessly within a very short period of time is that they have simplified the otherwise complicated process of trading crypto in Nigeria by making available multiple cash deposit options.
They also crushed the need for a third party when it comes to the purchase of crypto or selling of crypto and it's super-simple! All you just have to do is simply get yourself verified.
I wish I came across this solution earlier. However, I would be glad if every Nigerian (especially the struggling with some low budget to learn how to earn from some crypto platforms without really investing any money at all).
People don't succeed trying to do stuff sometimes simply because they don't know "HOW TO" otherwise, they will be making money consistently.
If a lot of people learn about functional ways of making a significant amount of money for free on Crypto platforms, they won't be here online getting scammed every day most times by folks who they're by far smarter than.
So, this is one of my solutions for you! I'm certain by now you would like to earn FREE money/ or coins on crypto platforms, then read the information below and replicate everything that I'm going to teach you today.
This Flitaa review also offers you the opportunity to work and earn with crypto for free from the exchange platform.
Why Flitaa and why this Flitaa Review?
I'm sure you'll like to know why, and that's the reason I have prepared this Flitaa review, especially for you. So, let's look at some of the reasons.
A lot of folks are now using peer to peer to trade and buy Crytptocurrency following the ban on Crypto.
With your Flitaa, you can buy and trade without the need for peers (which makes the platform even more appealing to many including myself).
You buy and sell as you wish without any issues right here in Nigeria. No need for middlemen.
The platform was specifically launched to help Nigerians buy and sell crypto without issues.
Moreso, you can also earn 0.5% on every single transaction for life made by those who you referred to the platform.
If you would also like to explore other Affiliate Marketing opportunities outside the Flitaa Affiliate program, you can click here.
Getting started
Sign up for free using Flitaa to buy, sell, and swap crypto in Nigeria.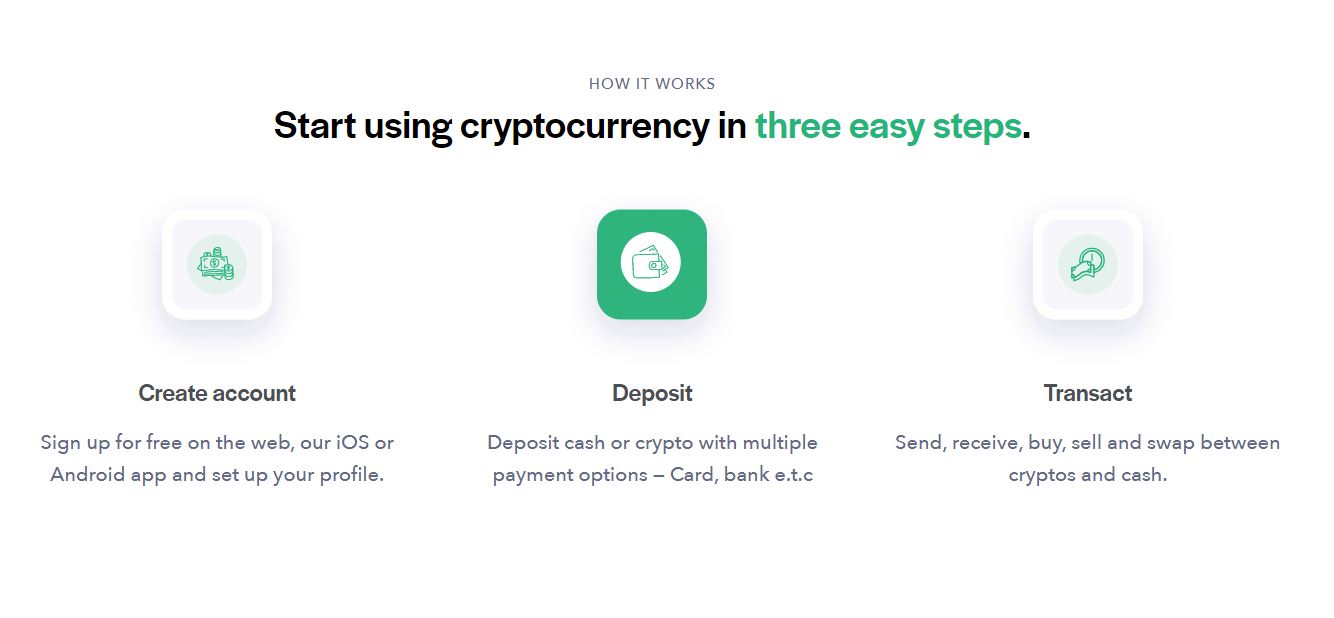 (a). Create your AccountSign up for a free account from your web browser, iOS or Android app and set up your profile. (b). DepositDeposit cash or crypto with multiple payment options — Card, bank e.t.c (c). TransactSend, receive, buy, sell, swap between cryptos/ cash and even earn free crypto via their affiliate marketing program.
What you can do on Flitaa
1. Deposit cash or crypto with multiple payment options — Card, bank e.t.c2. Send, receive, buy, sell and swap between cryptocurrencies and cash.3. Buy, sell & trade Multiple cryptocurrencies.4. Buy crypto as low as ₦500.5. Swap between Crypto. e.g Bitcoin to Ripple.6. Earn free Bitcoin for life by inviting friends when you sign up using Flitaa- Buy, Sell, and Swap crypto in Nigeria.
Flitaa security
Flitaa has a very powerful security infrastructure that ensures no one else but you can access your assets.
To log in, you must go through the two-factor authentication process with each login, and also a two-factor authentication for every deposit, sale or swap that you want to carry out in your wallet using a code that will be sent to the number or email you provided during your registration with them Flitaa.

So, no one can access your account or your assets on Flitaa unless you first grant them access.
How to create an account on Flitaa
It's very simple to create an account and start using Flitaa for crypto trading without hassles, I will be showing you how to register on their website and how to verify your account and start selling and buying crypto immediately.
Click on this link here to create an account. Afterwards fill in the required details and a verification code would be sent to your email and your phone number as you proceed to verify your account and subsequent login. With Flitaa, you're sure to get the most beginner-friendly experience especially as a newbie considering how easy it is to use the platform. The platform is designed with the latest technologies and best practices in focus to deliver a fast crypto 'user experience'.
Verifying your new account on Flitaa
To verify your account on Flitaa there are only two steps to it, One other interesting part about it is that you can verify only just the first step and start using the app for purchase and transaction.
To verify, simply click on the deposit button you will be prompted to verify your bank. Once that happens, insert your bank account number and select your bank and verify your account. The process is easy and doesn't take up to a minute to verify.
Ready to earn not just FREE coins but money as well? Click here to GET STARTED: https://bit.ly/2StJ9efWatch FREE training video: https://youtu.be/nkgQwYVTBBkBuy, Sell, and Swap crypto in Nigeria and sign up immediately and begin your awesome journey in cryptocurrency trading. Note: Ensure the name you used in registering on Flitaa corresponds with the name on your bank account to avoid unnecessary issues. The exchange at the moment from what I discovered is for Nigerians.