Best Affiliate Marketing Programs for Beginners- A Step-By-Step Guide
Are you considering going into Affiliate Marketing? Do you believe you've got what it takes to hit it big as an Affiliate Marketer in the industry? Are you searching for the perfect Affiliate Programs that can help you hit your financial goals fast? Then, this article details the Best Affiliate Programs for Beginners; and it doesn't matter the level where you're at this point, this guide is designed to help you succeed.
The difference between those who make money in Affiliate Marketing and the majority who don't is knowledge or the lack of it, and you can't afford to be yet another figure added to the category of those doing Affiliate Marketing blindly.
Some years back as a newbie blogger, I invested a lot of my time into writing because I thought that just writing lengthy posts every day would eventually make me a ton of money within 1 month (as I was told by some people who never made $1,000 in their entire struggle here online– just a classic case of the blind leading the blind). 
However, things don't work that way; and content alone doesn't guarantee you'll make any money. In the end, I lost that website because I had no experience in terms of managing a website. I lost my time because I invested it wrongly without experience. I also lost my money because I could not maintain the website or even generate any income at all from it. So, I lost everything except my will to keep pushing.
The difference between those who make money in Affiliate Marketing and the majority who don't is knowledge or the lack of it.
Before you plunge deep into affiliate marketing, there are certain things you need to put into consideration like: 
Understanding your preferred niche.

Choosing a matching name to go with it.

Knowing the right affiliate network that suits your brand/ business.

Knowing the right kind of offers that will pay.
– Why must you approach affiliate marketing differently?

The answer is very simple: I was very busy promoting products that have nothing to offer my niche or the kind of website that I was running then. So, to make it work, I need to apply a different approach else I'll fail for the second time.
 So, let's break it down!
You must focus on creating not just content; rather you should focus on creating only highly engaging content that resonates with your audience and helps you get the anticipated result on time.
 If your driving force is money, then you'll not go very far. So, there are other things that can make a lot of people fail in affiliate marketing ranging from: 
Entitlement issues

Promotion of bad products 

Lack of focus on what they're doing; 
And I'm going to list some of the things you need to have to separate yourself from those making terrible mistakes and failing every day as a result.
How to build an affiliate system that produces an outstanding result.
This is one of the most important things that you're going to learn from this guide: 
These are some of the things we'll be discussing in

this guide:
Understanding Affiliate Commission Fundamentals.

Learning How to Find the Best Products to Promote.

Spotting The Best Affiliate Programs.

Finding Your Affiliate Programs.

Knowing how to Usie Affiliate Networks.
 So, it doesn't matter if you're looking for a way to set up a fresh, profitable business or simply scale your income, I'm going to show you exactly how to do that using affiliate marketing as a model by walking you through the Best Affiliate Programs for Beginners. It doesn't also matter whether you're a beginner or already have experience, this guide will work for you.
There's only one reason why a lot of affiliates don't make money: They focus ONLY on the sales instead of serving and helping their audience.
So, I'm going to show you how to break free from that so that you can start making money as soon as possible by showing you how you can serve your audience first and then, make money later from that deliberate effort. Reshaping your mind towards affiliate marketing this way will ensure that you remain consistently successful at affiliate marketing.
So, there's a lot to talk about; and without wasting much time so let's jump right into understand what Affiliate Marketing is first and discovering the Best Affiliate Marketing Programs for Beginners (especially in Nigeria). 
Let's begin! 
1 What is Affiliate Marketing?
Affiliate Marketing is simply defined as performance-based marketing, where you earn a commission by selling other people's products or services  (Note: You only get paid when the transaction is successful).  
This simply means that if someone buys something through your affiliate referral links, you get paid for that action. If they click and end up not buying anything, or even buy something that was later returned, you don't earn anything. It's as simple as that!
But is there a smarter way to make money from Affiliate marketing? Yes! That's why I have compiled this step-by-step guide: Best Affiliate Programs for Beginners
How Affiliate Marketing Work
The very first thing after setting up your affiliate marketing account and learning the DOs and DON'Ts is to find profitable products that are suitable for your niche to promote. You can do this by simply finding products or services from individual websites offering products or services like monster insight, Envato etc. You can also pick products from affiliate marketing platforms such as Amazon Association, CJ, ShareASale, Clickbank, Warriorplus, JvZoo etc.
Afterwards, proceed to the signup page and signup for the product (or service) to generate a referral link (which is a unique ID given to every affiliate upon signing up to an affiliate network. 
Then, the next thing you need to do is to study the rules of the platform and then go ahead to pick the most suitable products for your niche and start promoting them. You'll get paid a commission on each successful sale that you make from your affiliate link.
Generally, Affiliate Marketing is a process that helps you generate affiliate commissions on every successful sale you generate through your affiliate links.
As an Affiliate Marketer, what is your obligation:
You should:
Find relevant and better products to promote.

Find potential customers who most likely would need what you're trying to promote; using various traffic sources such as search engines, social media, paid ads, email lists, solo ads, email lists, pop etc).

Create informative content like product reviews, eBooks, video tutorials, case studies, landing pages, etc.

Start making money.
To crown it all, your job as an affiliate marketer is majorly to improve the lives of others by recommending useful products that will not just be of value; but also something that will help your target audience.
How long does it normally take before you can start making money with Affiliate Marketing?
This is one major problem that a lot of Affiliate marketers struggle with (especially the newbies), and you always see them asking questions like "How long will it take before I start making money in this affiliate marketing thing?" 



One mistake you shouldn't make is getting into Affiliate Marketing with the mentality of getting rich quick; especially without doing anything. You must do away with such a mentality. Bear in mind that you're going to do some work; secondly don't forget that for such work to produce the anticipated result, you need some time. How fast you'll grow in this business will to a large extent depend on how well and fast you're willing to learn and how determined you're to start and do the work.
If you're one of those inconsistent people who are always in the habit of looking for the next big opportunity to make money online, you'll fail at affiliate marketing and all your effort will be wasted. So, focus! You need that dedication and patience.
If you're very keen on making money with affiliate programs, then focus on learning the requisite skills necessary for building a 6-figure affiliate business. It's the same skills that folks are using to build profitable businesses and earn a decent income online consistently. That skill is called- DIGITAL MARKETING.
It's a known fact that most affiliates earn as much as $20,000 per year, but there is still a very large number of affiliates who break the bar consistently with each passing year surpassing the standard mark of the previous year and outdoing the previous figures they attained in their previous business year. They're scaling their business and their growth is consistent.
According to recent research, out of the 35% of affiliates who earn more than $20,000 per year, 12% make over $75,000 in affiliate marketing income. 
If you're consistent, in the first year, you can be making anything between $100- $300 per month. In your second year, you can start hitting between $1000- $3000 per month; and in your third year, your blog can explode where you start hitting between $5,000- $50,000 and above per month (people are hitting these figures; so it's not magic).
But be mindful of something very important here which is: you don't hit money overnight in affiliate marketing. Making money with affiliate programs require a systematic process and is guided by proven marketing principles; and if you fail to follow it through, then you'll fail before you even get started.
Why are Super Affiliates highly successful?
A few things are very clear about all successful affiliate marketers:
(a). They know exactly what they want.
(b). They know exactly how to get it.
(c). They know exactly what they're doing.
(d). They're highly intentional with every given step (even when you think they're joking, they're selling).
(e). They don't waste their time on bullshit; trying to dabble into too many things all at the same time.
(f). They maintain deep focus and remain consistent over a long period (no matter what).
(g). They have a perfect strategy that delivers results consistently.
This is the very reason why you must take this step-by-step guide: Best Affiliate Marketing Programs for Beginners seriously. So, if your end goal is to develop a marketing strategy that produces a positive result, then finding the right affiliate program with a lucrative commission structure is what you need to focus on.
The truth is: A-List marketers don't waste time their precious time promoting rubbish products that produce nothing but a one-off $20-$70 commission or less; rather they focus mainly on getting some high-paying affiliate programs that are mostly recurrent.
These types of affiliate programs usually offer products/ services with huge one-off/ juicy recurring commissions. This is exactly the secret that makes super affiliates super-rich: The ability to identify juicy affiliate offers online.
Having said that, you must never forget that no matter how good an offer is, it will still require a human being to promote it; even the best affiliate offers don't promote themselves; so this is where affiliate marketers come in. The difference between the affiliates that make money with these opportunities and the ones that make no money at all is- KNOWLEDGE!
Find below some common traits among professional Affiliate Marketers:
(a). They're smart when it comes to content creation/ marketing: They completely understand the need for building powerful networks and connecting with other professionals on a personal level (they push to the level where people get to know, like and trust them). These networks become so strong over time that it becomes the foundation upon which their business is built. These networks helps them to reach the world with their content.
(b). They're self-aware: They understand success to a very large extent depends on having a very positive mindset. Bitter and envious people don't make any money. So, they're very intentional about what they say, what they do and even how they feel and react to issues.
(c). They self-educate and take charge of their life: They don't wait for anybody, and are never afraid to try new stuff. They're steadily studying new ways to improve their business and increase their earnings.
(d). They master the art of putting their knowledge to work: They don't learn things or acquire information and lock it up in a box. No! They put their knowledge to work without any fear of failure. This is how they become highly experienced and always discovering new opportunities.
(e) They have a positive self-image: When it comes to building a positive self-image, what the easiest way to achieve that? It doesn't really require much. Find below how to build a positive self-image fast.
Be happy

Be humble

Show optimism

Don't be too loud

Master social skill

Be confident at all times

Make yourself approachable

Develop a good sense of fashion

Smile even when it's difficult to do so

Show willingness to always help people

Make other see value in themselves when they're around you
My summary on this issue:
Finding the right affiliate program that is highly relevant to your niche is essential but it's also very important to check if the rewards are worth your effort. Don't spend precious time posting shitty offers, just because you think it's right to only promote offers that are relevant to your niche. If your current niche is not highly lucrative, please drop it and look for another niche that will deliver results to you; so that your marketing effort won't be in vain.
Also, ensure that your content marketing is always on point by crafting only relevant and engaging content always for your target audience. Do not forget to also develop a positive mindset and create an irresistible and attractive personality online by putting your marketing skills to work.
 2. Affiliate Marketing PROs and CONs:

Affiliate Marketing PROs:
(a). Earn a passive income.
(b). Low/ or zero upfront investment needed.
(b). No expertise need (but you'll learn in the business).
(d). Highly and easily scalable.
Affiliate Marketing CONs:
(a). Requires a lot of work.
(b). No guaranteed returns.
(c). Income is not consistent.
(d). A highly competitive industry.
So, let's get deeper with some of the biggest benefits of being an affiliate marketer.
A Peep into Affiliate Marketing PROs;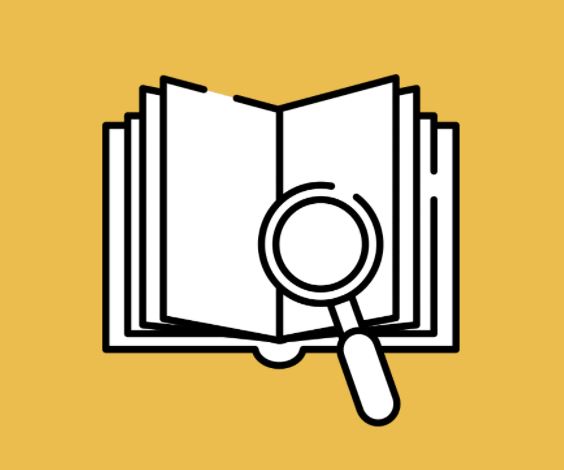 Earn a passive income:
One of the major reasons why a lot of people rush into Affiliate Marketing without getting trained first is to make 'fast' money. Probably, someone somewhere told them that once they signup for an affiliate program, they'll start making thousands of dollars instantly; but that's not true. 
Yes! Affiliate Marketing pays massively but the money doesn't come instantly. Yes, it's right to say that earning a passive income is one major reason why everyone including myself is into affiliate marketing. You can leverage the opportunity it presents to make money even when you're sleeping but you must build the business first, and to do so, you need time.
Immediately you start generating passive income, you can invest some money into content creation, promotion, email marketing etc; to help you scale your business faster.
Low/ or zero upfront investment needed:
Another major benefit of Affiliate Marketing is that, unlike other businesses, Affiliate Marketing needs little or no investments to
start. However, you need to invest in building yourself a personal brand
website, another thing you need to invest in is marketing tools as well as time (these are the same things you'll need to do if you're also running any other businesses online; so, suggesting you invest into some of these things is not out of place as they're not just normal but necessary); or you can start for free and promote with free websites, free tools and free traffic.
The most beautiful part of Affiliate Marketing is that you don't have to invest in product creation, development, shipping, taking inventory etc. This simply means you will not be spending unnecessary time and money trying to create a product/ service, branding the product, or even developing ideas for the product etc.
No expertise need (but you'll learn in the business)
Forget all the internet buzz about becoming a super-human online before you start making money. The truth is: you don't need to be a marketing guru or an expert in the field before you can start making money as an affiliate marketer. In this industry, I've seen absolute beginners who made thousands of dollars from affiliate marketing within a few months starting from scratch with no previous experience. To know how much you can generator through affiliate marketing, let's go down to the next headline below. 
Note: All you need to be turn out successful in this industry is to truly understand how affiliate marketing works and digest it properly. Once you
start focusing on this, you can sell more and be in complete control of your business. You don't need any expertise to become your own boss using affiliate marketing as a model.
Highly and easily scalable
Another exciting thing about Affiliate Marketing is that you can easily scale it up after discovering a successful framework. One of the ways to do that is by creating more relevant and rich content on your website which will help you to drive more traffic in the same niche.
Now, let's see some of the biggest CONs of being an Affiliate Marketer.
A Peep into Affiliate Marketing CONs:

Requires a lot of work:
Do not allow anyone to deceive you by pushing you into doing something you're not yet ready for. You don't need to have prior experience or even become an expert before you can start earning money from affiliate marketing. Anyone who tells you that building a successful affiliate business is as easy as licking a cup of ice cream, then they're probably lying to you.
The reason why this is so is that the competition in the industry is very high which makes it imperative that you invest a lot of time in researching, creating, adding and updating your marketing platform (your website) with some super-rich content. 
In the absence of that, you should ensure that you promote your website using backlinks, social media ads, solo ads, articles sharing websites, etc. For you to achieve that, you must do a lot of testing to optimize your traffic sources and help you in finding new profitable products to promote etc. 
Note: This requires a lot of time and patience.
No guaranteed returns:
Before we proceed, let me make something clear here! There are no blueprints that you can follow if you must become successful here online. The reason for this is because things can turn around pretty fast in the affiliate marketing industry. After all, it is an industry built on technology that is steadily evolving.
So, there are no guaranteed results! If anybody tells you otherwise, then they're lying to you. You also need to understand that some affiliates can go offline, some traffic sources can cease to exist (and there's nothing anyone can do about it). You can also run your marketing campaign and end up not having any conversion at all.
Hence, you must prepare your mind for this. You must also learn how to spot scam affiliate companies and stay away from them. Another thing you must also try very hard to avoid is the fake affiliate marketing "Gurus" that promote courses or opportunities that promise to help you make money online; or become a millionaire in one month when the only money
they're making online themselves is the money they're taking from newbies and ignorant folks like you.
Income is not consistent:
No doubt, Affiliate Marketing is a passive income source but then, it's not a consistent source of income. So, yes you can make money with affiliate marketing; but your earnings won't be consistent in figures depending on how powerful your sales system is and also how much money and time you're willing to invest into it. This is the major reason why most expert affiliates look at their income and performance annually instead of
monthly.
A highly competitive industry:
In this industry, there are sharks and you need to stay alive by being on the move consistently so you don't get eaten by the system which is consistently evolving or even the big sharks who happens to be the top industry players. In this industry, many of us are not joking. 
For example, I'm using this guide as a channel to market some affiliate marketing opportunities; the length of the content alone will discourage some newbies or wannabe affiliates from building their business when they calculate how many thousands of words (over 13,000+) that they need to pen down most times to get their business up and running. 
More than ever before, affiliate marketing is getting more competitive and affiliate programs are becoming more selective because no one wants to fill up their networks with amateur and lazy affiliates who are not ready to put in work. There are more affiliates today than a few years ago as well as too many affiliate marketing tools that can help you uncover the traffic sources and keywords of a given super-successful affiliate. One of such tools is Semrush and there are several others. 
For this reason, you have to be very secretive with your success so that the competition will not bastardize your major money-makers.
3. Earnings Speculation as an Affiliate Marketer

To further help you understand affiliate marketing and attain expert-level fast in it, I have broken down the entire guide into some major processes to help you understand easily what this is all about as a complete newbie. If you pay rapt attention to this guide, you'll find your business back on track and also watch your earnings increase exponentially in a short while.
Affiliate marketing is not betting or lottery; so don't expect any magic or miracles here. What you put in is what you'll get. When they tell you that you can make $1,000,000 in a month as a newbie, remind them that
it takes time to build a professional money-making website/ blog which can guarantee a consistent cash flow from affiliate marketing (even when the figures are not consistent owing to a lot of factors). Don't also forget that maintain and managing such a website requires even more money.
So, what's the average amount of money that a full-time affiliate marketer can make on monthly basis?
On average, an expert, full-time affiliate can make anything between
$10,000 per month to $100,000+ per month.
The list below shows you the yearly earnings of World's top 10 Bloggers:
Top 10 highest earning bloggers:
1. Huffpost- $500M per year
2. Engadget- $47.5M per year
3. Moz- $44.9M per year
4. PerezHilton- $41.3M per year
5. Copyblogger- $33.1M per year
6. Mashable: $30M per year
7. TechCrunch- $22.5M per year
8. Envato Tuts+8- $10M per year
9. Smashing Magazine- $5.2M per year
10.Gizmodo- $4.8M per year
The major point that I'm trying to establish here is that there is a lot of earning potentials here, but you can only have your share of that cake if you know exactly what to do and do it exactly the way it should be done. 
This industry is not for lazy people; so if you know you don't enjoy working, then don't even try because your success here to a very large extent depends on how much time and effort you're willing to invest. Don't forget, there is a steep learning curve in affiliate marketing. However, it becomes a lot easier once you understand how stuff works in the industry.
4. Choosing the Affiliate Niche that is Right for You
When making that all-important decision to start your Affiliate Marketing business, one of the first things you must pay major attention to is; how to figure out what affiliate marketing niche will be most suitable for you and the kind of thing that you want to do. 
The reason why you need to do this is that you don't want to wake up and find yourself jumping from one niche to the other (all in the name of trying to take advantage of a useless opportunity that never materializes anyway). That way, you'll realize that attention will be focused only on websites that are doing similar things with you- These are the people who are in the same industry with you and the competition is between you and them. 
That competition is very healthy as well because it helps you grow.
Are you confused about what niche to build your business on? Then, I would like you to look at some of the questions below. They'll help you gain clarity when it comes to choosing the right niche for that business that you want to start.
(a). What are you passionate about?
You can gain better clarity on this by asking yourself some key questions like:
What are my skills? 

What are my interests? 

What are my strengths? 

What are the things that I do with ease?
To know that you're within the area of your passion, you'll be very familiar with a lot of things around it, you will feel more comfortable, you will get results with ease; more especially you'll be very happy and fulfilled doing it.
(b). How profitable will the niche be for me?
Apart from following your passion which in itself alone can not guarantee that you'll make money, one other very important thing that you must have to consider is the likelihood of making money in that niche (even though it's not also only about making money).
So, you have to be smart. If you're passionate about it and you've
been doing it for 10 years without making any money, common sense should tell you that it's not worth the effort, time, stress and money spent. 
At that point, the smartest thing you'll need to do is to switch to a more profitable niche that you're familiar with, study how it makes money and then you should start getting along with it (provided the niche is highly lucrative).
(c). What are the topics that you can comfortably write at least 50 articles on? 
All successful affiliate marketers share something in common- they make sure they have an authority website that endorses their expertise in their industry as well as helps them to gain more visibility and grow their trust online. Secondly, they make sure that they have some well-optimized cornerstone articles on that website to help them get properly indexed on the search engines to help them serve their end-user well.
With keyword research tools like Google keyword planner for those who are low on budget, you can gain access to some profitable keywords and see what topics are currently making money on the internet with very low competition.
One of the most powerful ways to gain authority backlinks and improve your SEO rankings is through guest posts on other blogs. To achieve this, you should also use a guest posting list or a guest posting tool like outreach.buzz to uncover relevant and high authority blogs to guest post on.
You ensure you produce only high-quality content by focusing only on relevant keywords with an impressive monthly search volume and build your topics on those winning keywords.
(d). Is the niche over-saturated?
Before jumping into a particular niche, you have to check if there's a chance for you to survive there and not getting swallowed by the sharks in a hot battle for survival. Ensure there's a chance for you to survive in that market first. If the market appears over saturated, then it's advisable not to go for it as a beginner. Focus on discovering niches with less competition.
(e). Does this niche have some exciting products and services to offer? 
Outside having some exciting content, you must also ensure that your niche has some relatable products or services for your audience. Crafting some high-value content for your audience and solving their problem/ meeting their need with it is not enough. 
You have to also figure out ways to suggest something to them so that they can buy from you as well (but you must ensure that whatever you're recommending is of high value too; so you don't end up killing your brand and the trust that people have on you simply because you want to sell something to earn some income).
(f). Professional tips on choosing the right niche for your Affiliate Marketing: 
The truth is: some niches are more profitable than others. For example, there'll always be a very high demand for health/ wellness & beauty because people will always want to stay healthy, be in good shape and look good as well. Therefore, if you're looking for some powerful niches that can stand the test of time and something to monetize your website over a long period, then these three suggestions below will be of great help to you.
Health & Wellness
Sub-niche example: Fitness niche
This health niche is evergreen. Like I earlier stated above, everyone wants to stay healthy and fit. The truth is that they're always willing to pay an arm and a leg for it. 
The fitness industry alone which is a sub-niche of Health & Wellness is a $1,000,000,000 (One Billion Dollar industry); and the most interesting part of it is that it also has a huge market with millions of products to sell (ranging from fitness equipment to fitness supplements, fitness apparel, etc). 
So, as a newbie, you should aim at the broad niches like Health & Wellness because you'll most likely sink. However, if you're serious about succeeding, then you must target some very lucrative sub-niches which less competition.
Find below some sub-niches to consider in the Health niche:
Weight loss

Nutrition

Mental health

Bodybuilding

Strength training

Boxing

Yoga
Wealth
Sub-niche example:
Make Money Online niche (this is my industry).
Is there any argument over the fact that nobody loves poverty and suffering? I'm sure none (except of course the person doesn't understand English language). So, this makes the Wealth niche a very popular one among every country in the world. This niche has a very crazy competition; so much that even the sub-niche "Make Money Online" is also a very highly competitive one.
No matter the odds, one thing you can't take away from this niche is that it also has conveniently earned its place at the table of the evergreen niches with massive potentials to earn more money.
Find below some sub-niches to consider in the Wealth niche:
SEO

Blogging

Coupons

Investing

Credit cards

Frugal living

Freelance writing

Freelance web design
Relationships
Sub-niche example: Parenting advice
This is the third evergreen niche after the previous two mentioned above. This is because we all have a family and are connected (to be it parents, siblings, kids etc.). There are millions of searches happening around this particular niche alone every day.
So, if you're still confused about what niches makes the most money online, then this is one of them; and the most beautiful part of it isthat it's also evergreen.
Find below some sub-niches to consider in the Relationship niche:
Parenting

Dating advice

Family relationships

Solo-Parenting

Breakups
5. Popular Affiliate Networks and Programs that You Must Know
Before we delve into finding the most popular affiliate networks/ programs as well as products to promote, let's quickly look at a few very important things that will you help you in achieving the two above-mentioned business goals.
Refunds (What is their refund rate?)
Cookie length (What is the cookie duration?)
Commission (How much commission do they pay per sale?)
Affiliate tool (Do they offer promo materials such as banners etc.?)
Payment method (How will you get paid and what's the payment frequency?)
Promotion (Are there restrictions as to how you can promote their products online?)
Now that we're done with the above, it's now time for us to talk about how to find profitable products. So, find below my top affiliate networks where you can find the best money-making products almost in every niche.
(a). Clickbank: This is my favourite and the darling of too many other affiliates programs across the globe. They're focused on digital products created by entrepreneurs all around the world. So, when you signup for a ClickBank account, there are two major things that you can do.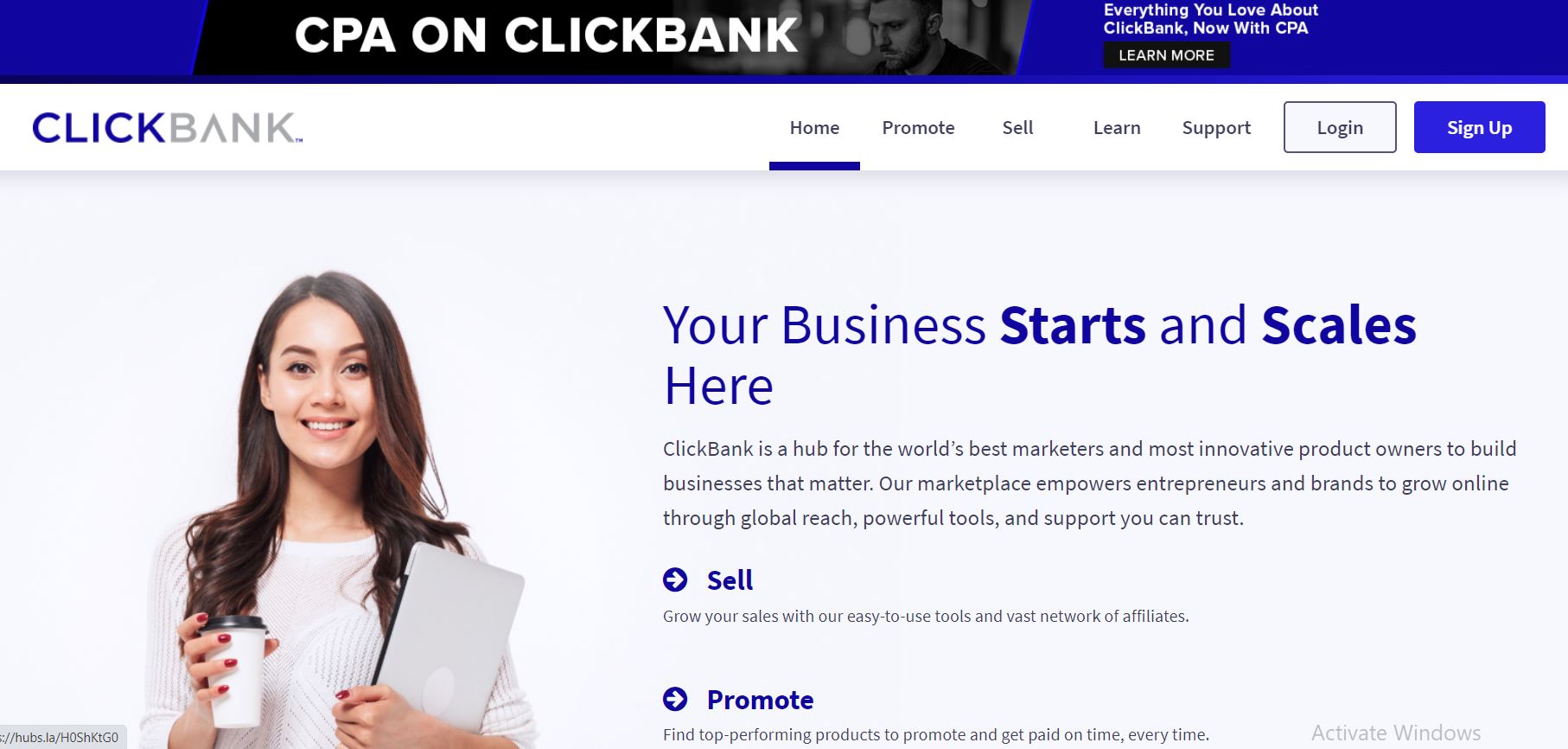 #1. To create and list your product on the platform so that affiliates can help you sell it for some commission.
#2. You can also market the product of other entrepreneurs who
are most likely your fellow affiliates in the same marketplace.
To break it down further, in Clickbank you market products created by individuals just like you; not from a large company. So, you're not dealing with the companies; rather you're dealing with individuals here. 
Don't forget also that there are some shitty products on most platforms. So, you must scrutinize them properly so that you don't fall into issues that could have been avoided. Another thing you must also look at is the gravity of the product which is the number that ClickBank uses to show how well each of such products is selling. So, any product with a gravity score of over 20 is will be worth your time and effort.   
You can learn more about ClickBank Affiliate Marketing and ClickBank from HERE.                                                                                   
(b). ShareASale: This particular network has 39 different categories with over 3,900 merchants.

Many of those merchants are large brands; for example, Reebok is there and other brands. Irrespective of your chosen niche, one thing is very certain- you'll find a suitable affiliate program to join. Click HERE to signup.
(c). CJ Affiliate: 

This particular network is richly endowed with an array of offers including pay-per-lead and pay-per-call offers. Their merchants are mostly large established companies like Nike, Booking.com, Lacoste, Gucci etc. You can check them out to see things for yourself.
(d). Amazon Associates: This very network gives you access to a very wide range of products that you can promote but the downside of it is that they pay the lowest commissions out of the four top networks mentioned here. However, if you're cool with that, you can give it a try.

Best Affiliate Programs for Beginners that you can signup and get approved easily from Nigeria
Now, I believe you're all fired up and ready to start but probably you live in a country like Nigeria where there is a lot of restrictions and because of that, you cannot join some world-class affiliate programs to start making some money for yourself…right?
Now, I want you to know that I'm here to help you…Ok!
So, find below some affiliate programs that I have specifically hand-picked for (if you live in Nigeria); you can signup for these programs and get accepted almost immediately. The best part is that you'll get paid in Dollars; and most of them will pay directly into your local bank account; while others may require Paypal, Payoneer etc.
In the list, I included a few networks as well, Pay-Per-Click Affiliate programs in Nigeria etc. The major difference between CPA (Cost Per
Action) and Affiliate marketing is that while you must have to make a sale in affiliate marketing to earn money, in CPA, all you need is to get people to perform some specific tasks. Another beautiful thing here is that the affiliate marketing industry can never get saturated.
If you heard that learning how to start affiliate marketing in Nigeria is one of the best and fastest ways to generate wealth online and escape poverty (no matter how badly the Nigerian economy turns out), then it's true.
I'm a full-time Digital Marketing expert/ Blogger/ Web designer and Affiliate Marketer, but my major business is affiliate marketing; so take it from an industry professional…it works! 
So, let's go!
You most likely must have come across this one if you spend a lot of time online. Amazon Affiliate program is practically the biggest network out there. They have tons of products to promote in any niche you can think of.

Amazon Affiliate Program is open to Nigerians, and that means you'll get accepted once you apply as a Nigerian and they equally do a direct transfer, just make ensure you have a verified Payoneer account because it is the easiest way to receive payment from Amazon. (additionally, you'll get $50 when you signup with Payoneer with this)

The downside of Amazon Associate is that their commission is low just like the Jumia Affiliate program in Nigeria. But it's a great program notwithstanding, and you can make enough money with it (provided you're doing the right thing).
All you need is to optimize your website and boost your traffic because the more traffic you have the more chances of making more money. Your earnings are directly dependent on the amount of traffic that flows to your page (from that you'll have the percentage that converts).
The best way to make Amazon Affiliate Program work optimally for you is by running it through a niche blog that targets a unique set of audiences interested in a specific product on Amazon.
Best Affiliate Marketing Programs for Beginners #2. Jumia Affiliate

This is the #1 superstar here in Nigeria; even those who know nothing about affiliate marketing or online marketing know this particular program very much. Every Nigerian is familiar with Jumia already because it's home-based. 
Just like Amazon, their commission is quite low but the good side of Jumia is that you necessarily don't need a website to apply. You can sign-up now and get accepted immediately it's easy to sign-up.
Irrespective of their low commission rates, you can also make a lot of money from Jumia. All that is required is for you to know what you're doing.
For the fact that you don't need a website to market Jumia automatically reduces a lot of stress for you and gives you more opportunity to focus more on just getting massive traffic. They also pay directly into your bank account when you meet their payment threshold.
One of the easiest ways to monetize Jumia is to start a product review website. A very good example of that is creating one focused on Jumia phones or laptops etc. If they are too competitive you can narrow it down to something else you have passion for.
You'll be marvelled at the type of traffic you'll be getting from such a review website if you do it the right way.
Best Affiliate Marketing Programs for Beginners #3. ClickFunnels 
This one is a SaaS platform (software as a service) that pays you a recurring income for life for every customer you referred to them. The platform itself is a sales funnel that can be practically used to promote anything.

You can use it to create a sales funnel for just about anything ranging from affiliate campaigns to info products, or even e-commerce products. ClickFunnels is an all-in-one platform. And that's not all!
The best part is, they give you access to 100% tough training to make you an expert in affiliate marketing through their popular Affiliate Bootcamp. 
This platform offers almost one of the most solid Affiliate marketing training programs available online. As a beginner, I'll advise you to take advantage of this training if you want to take your affiliate marketing game to the next level. But the problem- they'll require you to pay.
Best Affiliate Marketing Programs for Beginners #4. Kartra
This is a very powerful all-in-one online marketing tool that came into the market in early 2018. The most exciting part is that it offers everything that you would need to market your business online and attract visitors to your business.

Katra offers usually comes with a bundle containing Software like:
> Auto-responder
> Sales funnel
> Website builder software (e.g landing pages, squeeze pages,
sales pages, thank you pages, product launch pages, checkout pages, video sales letter pages, and more)
> Online form builders
> Membership portal builders
> Campaign analytics platform
> Advanced marketing video hosting system
> Shopping carts
> Helpdesk ticketing systems, including live chat
> Split testing and link tracking software
> Calendar and appointment scheduling
> Affiliate management system
> Custom programing to seamlessly integrates all of the above
> Graphic designers etc.
They are very similar and in close competition with ClickFunnels. Kartra allows you to make as high as $1,819 in recurring commission every month from a single sign-up. But the problem- they'll require you to pay.
Best Affiliate Marketing Programs for Beginners #5. Fiverr Affiliate Program
Fiverr is a large community for freelancers and if you spend time online, there's every possibility that you must have come across the platform or at least heard about it before now. Fiverr gained popularity for rendering digital services online.

The most interesting part is that you can apply to sell your services or other people's services on Fiverr if you have any digital skills; you can also at the same time become an affiliate of the platform where you refer people and earn.
So basically, Fiverr connects people in need of service with those offering it. The service you find on the platform includes web development, content writing, SEO, SMM, and pretty much every job that revolves around the digital space.
There's hardly any digital services that you cannot find on Fiverr; any service/s that you could want or think of online, you can get on Fiverr, all you need to do is to search for it under its relevant category. 
This is where it gets interesting: For every referral, you make to buy a service on Fiverr, you will earn a commission which could be up to $150 per referral depending on the service you referred.
For example, you have a friend in need of logo design, you can simply share your referral link with the person and earn a commission on the service they buy on Fiverr.
If you have a blog on digital services, all you need to do is place your Fiverr links anywhere within the body of your blog post and make
money from every referral you sent to Fiverr. Click here to get started: Go to Fiverr.
Best Affiliate Marketing Programs for Beginners #6. Commission Junction (CJ Affiliates)
Commission Junction is another powerful affiliate network that you can register with and kick-off from right here in Nigeria. The first thing you must do is to create an account with CJ Affiliates. You'll also need to individually request the types of affiliate offers that you would like to promote on the network from other Merchants. (Note: Merchant is the owner of the products an affiliate promotes).

Some can be choosy (which is normal) and some can accept you almost immediately; but generally, it's very easy to get accepted. There are several offers on CJ Affiliates like digital products and physical products that can make you fast cash as well.
Another major advantage of CJ is that they pay directly to your bank account via direct transfer!
So, all you need to do is to set up your US bank account with Payoneer, and once the money hits your Payoneer account, you can then withdraw it directly to your local bank account.
Best Affiliate Marketing Programs for Beginners #8. Spocket Affiliate Program
Spocket affiliate program is a niche-specific program for folks interested in e-commerce; precisely dropshipping (so, this is not for everyone). They are majorly dropshipping suppliers.

In case you don't know what dropshipping is, it's a business model whereby you sell products you don't have. All you do in dropshipping is only to forward your order to your supplier whenever you have a sale, and he or she will be the one to have the product shipped to your customer. 
Your profit, however, is the difference between how much you sold the product and how much you paid your supplier. It's that simple!
Spocket Affiliate Program pays up to $45 per referral and up to 30% recurring commission (These are affiliate commissions that will be paid to you on a monthly basis up to 15 months).
Therefore, if you have an audience around e-commerce and dropshipping, then this affiliate program might just be the best way to monetize them. However, do not forget: Traffic is everything! So, you must focus on getting traffic first. To get started, Go to Spocket.
ShareASale is another very powerful and highly reputable affiliate network that affiliates can sign-up with; to promote affiliate offers. Affiliates can virtually sign-up from any part of the world (no restrictions). However, it's very difficult to get accepted here because they don't want newbies who don't know their way about to come and fill up spaces on their network with any visible result.

C'mon! It's business. No one would want to retain an unproductive business or staff. Another beautiful thing about ShareASale is that they also pay via wire transfer; so you shouldn't worry about getting paid.
A majority of their offers are physical products but they also have a few digital products here and there that you can promote. To get started, Go to ShareASale.
Best Affiliate Programs for Beginners #10. JVZoo
This one right here is the darling of most top affiliate marketers. JVZoo affiliate program is very similar to ClickBank but unfortunately, Nigeria is blacklisted for a lot of these A-List platforms. That is, you can register for ClickBank from Nigeria, you won't get accepted. JVZoo is known for one thing and that's- Digital products. You can sign-up now and get accepted. It's that easy to do business in JVZoo.

A majority of their products are e-books sales, PLR products (Private label rights), software etc. The platform is easy to navigate and there are tons of easy products to promote.
However, JVZoo major payment channel is PayPal. So, you need to have a Paypal that can send from/ and also receive money here in Nigeria. To get started, go to JVzoo.
This is another top affiliate network just like Commission Junction. They have several products (Physical & Digital) to promote. This particular network requires a registration process, unlike the ones you'll sign-up for and get accepted immediately (it's not like that here).

If you're thinking of promoting offers on Rakuten Linkshare, you have to apply individually from various merchants to promote products on the platform. The platform is a highly reputable one, and there's a lot of guidance as you advance in the network. 
Therefore, if you're considering applying, that means you'll need to have a little experience with affiliate marketing for you to get accepted easily.
Best Affiliate Marketing Programs for Beginners #12. FlexOffers
Here comes the comprehensive, award-winning affiliate network, with over 10,000 advertisers on the network. The best part is they also provide tools like a comprehensive report for measuring the performance of your affiliate ads.

Another interesting feature of FlexOffers is that you can also refer affiliates and make as much as 50% of the affiliate profits you referred. When it comes to payments you've got nothing to worry about. 
So, you don't have to worry about your location before getting paid. To get started, go to FlexOffers.
Best Affiliate Marketing Programs for Beginners #13. Shopify Affiliate
This is one of the best e-commerce website builders for creating an online store. Their affiliate program pays up to N700,000 ($2,000) per single sign-up you refer to create a store with them. This is the definition of mad money! 

Imagine referring up to 100 persons to this platform at $2,000. However,
don't forget there's a lot of work to be done for you to earn that money. Their basic commission payout is $58 per customer you sent their way to create a store with them. The downside to this platform is that they only payout via PayPal but accepts affiliates from any part of the world.
But if you were able to promote their biggest package of $2,000 you can get paid through wire transfer (there's an option for that). While signing up you'll be asked certain questions on your promotion methods, and if you give them the right answers you'll be approved the following day. To get started, go to Shopify.
Best Affiliate Marketing Programs for Beginners #14. TravelStart
This is a fast-growing travel agency across Africa. Their affiliate program is home-based, so getting paid easily is not a problem at all. TravelStart major services are- Hotel Room Bookings rooms around different country locations and processing of flight tickets.

The TravelStart Affiliate Program pays as much as 70% of the revenue your referral brings to them. For both domestic and international booking. If you have a travel blog, then, TravelStart is obviously one of the best ways to monetize it. To get started, go to TravelStart.
Best Affiliate Marketing Programs for Beginners #15. Wakanow Affiliate Program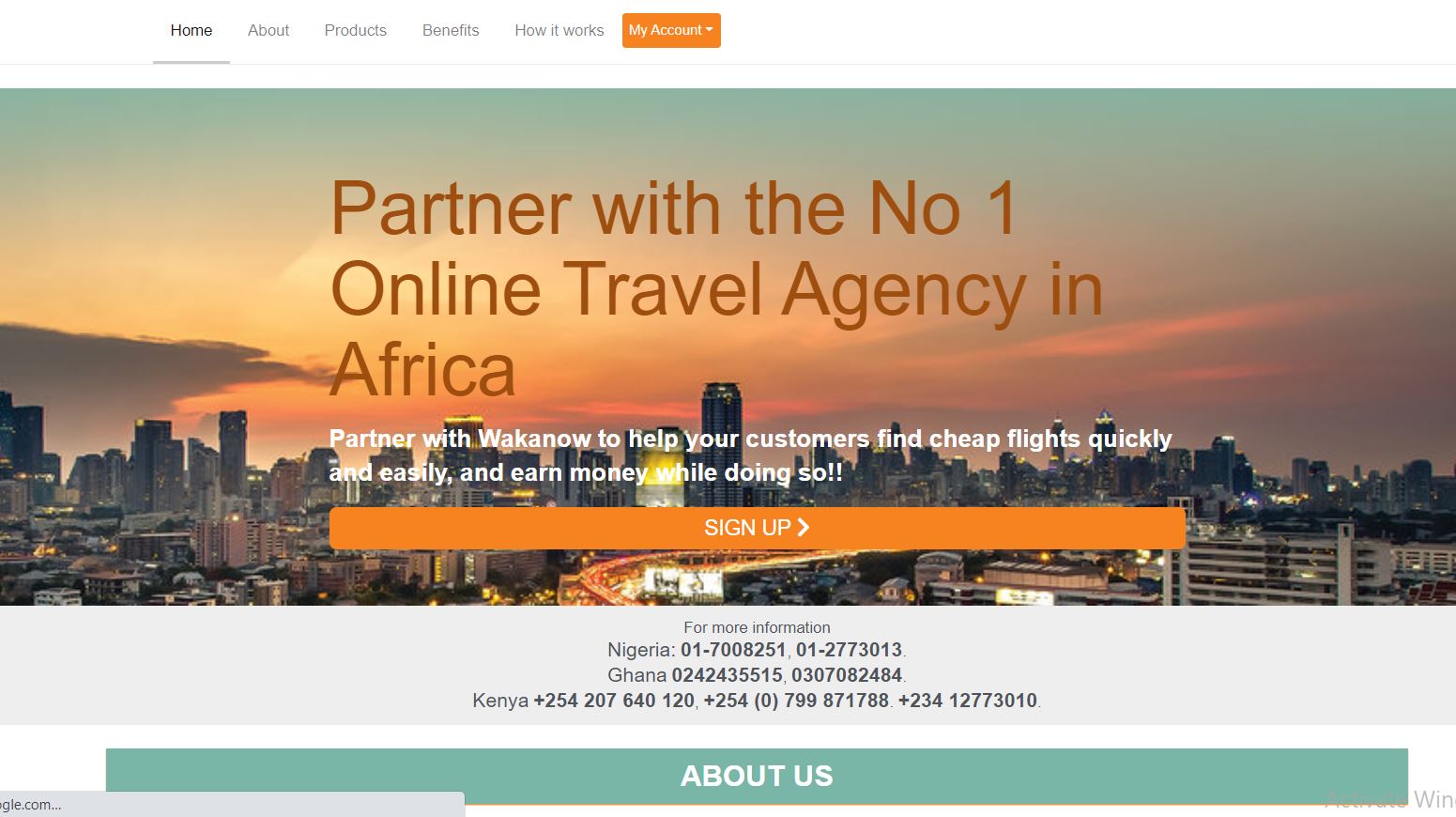 Wakanow is a travel network just like TravelStart. They deal with the booking of hotels, tour packages, airport pickups etc. Their pay is very good, and you'll earn several commissions for every customer you sent their way.
Best Affiliate Marketing Programs for Beginners #16. WarriorPlus  

This one is one of my favourites and also, a very huge affiliate network that accepts affiliates from any part of the world. It's a digital platform for buying and selling products related to online business. Applying as an
affiliate is very easy too.
Here can promote merchant offers as an affiliate/ or alternatively, you can promote your personal products too. WarriorPlus is free to join, you can apply as an affiliate and get accepted today. However, they only payout mainly via PayPal.
This affiliate network is very good and easy to make money from as there are tons of easy digital products even a newbie in affiliate marketing can start promoting right away to make money.
Best Affiliate Marketing Programs for Beginners #17. PowerHouseAffiliate
If you're an affiliate who is keen on learning and becoming a pro affiliate marketer within a short period of time, then this is another affiliate network you can easily apply to; so as to take advantage of their free training first and become a part of their program as well. 

This affiliate network pays via Payoneer, PayPal and wire transfer. So, you have nothing to worry about in terms of getting paid.
However, the affiliate program is of two types. There is a free plan and the premium plan (paid membership). The advantage of the paid membership is that they'll teach you several things you need to know to be successful at affiliate marketing.
The free plan will limit your access to their tutorials and their CPA network. The only way to make money via the free plan is via referral. If you refer people to the network and they upgrade to the paid plan, you'll get your commission under the free plan.
Best Affiliate Marketing Programs for Beginners #18. Avangate
This particular one is a huge technology-based affiliate network for SaaS (Software as a service) and software. So, if you have a flair for computers and software, then you most likely are going to enjoy this affiliate network. The best part about the affiliate network is that there's a very high chance of you making some serious money.

Most of their software is based on a monthly subscription; so this gives you the opportunity of making more money as your referrals keep subscribing. The only downside here is that it may be a bit difficult to get accepted as a newbie. Most of their products are high quality so this makes them very selective.
Best Affiliate Marketing Programs for Beginners #19. PayPorte Affiliate Program
PayPorte is an online marketplace just like Jumia and Konga store. The platform is also a home-based affiliate program. PayPorte pays an instant N1000 free for every affiliate that signs up for their affiliate program.

To cash that you need to make your first affiliate sale. But like the rest of the online stores, their affiliate commission is very low. They have several products to promote like fashion wear, skincare products, and several other niche related products. To get start, go to PayPorte.
Best Affiliate Marketing Programs for Beginners #20. Konga Affiliate Program
This one is almost the same thing as Jumia and PayPorte. The only major difference here is that they are more rigid than the rest. You must have a website to promote their products and they review every sign-up for their affiliate program. Konga sends payouts directly to your bank account.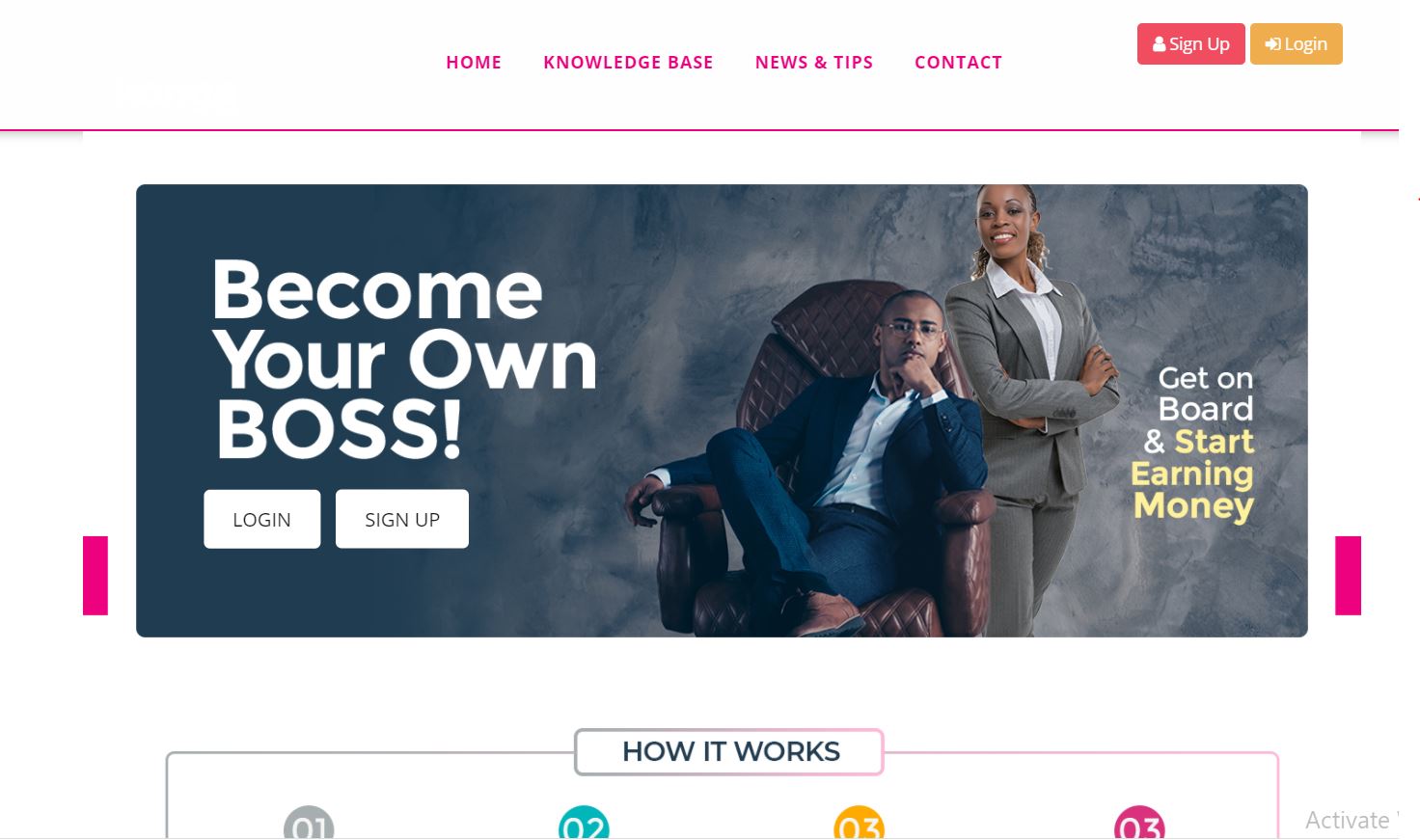 The easiest and most convenient way to promote affiliate offers on networks like Konga, Jumia, Amazon etc is by creating a niche blog and promoting your offers through that. To get started, go to PayPorte.
Best Affiliate Marketing Programs for Beginners #21. Envato Affiliate Program
This is another massive independent affiliate program that you can easily sign-up for from Nigeria. The Envato marketplace is a huge platform for digital assets for both buyers and sellers.

Envato Affiliate Program offers from Photoshop to plugins, website themes, and several other software for various platforms like WordPress, Shopify, WooCommerce and many others.
They've upgraded their payout options and their affiliate program is handled by Impact Radius; and with this, you can now get paid directly to your bank account.
This affiliate network is an excellent affiliate program paying high commissions to its affiliates. Most of the affiliate offers on MarketHealth are health-related products. So, if this is your niche of interest, then you should focus on this network. More especially, health products are usually hot products to promote and make fast cash with consistently.

Their offers pay over 50% commission on all their affiliate products and there are products that pay up to $100 per sale; can you beat that? Selling just 10 will make you $1000. However, this depends on the products. 
MarketHealth pays their affiliates via Payoneer which to me is the best payment option and they pay their affiliates every two weeks. To get started, go to MarketHealth.
Best Affiliate Marketing Programs for Beginners #23. Admitad CPA Network

This is another global giant, a CPA affiliate network that accepts affiliates and merchants to make money from various parts of the world. This network is globally recognized and a majority of its merchant are top companies.
Find listed below, a number of the top affiliate programs on Admitad: 
Aliexpress affiliate program, eBay, Nike, Adidas etc. 
Admitad payouts are via PayPal and wire transfer. If you're interested in the AliExpress affiliate program, you will find it easier on Admitad compared to signing up directly with AliExpress.
Their major offers fall within these categories, eCommerce, online games, mobiles, services like travels finance etc. Another interesting thing about them is that they pay out weekly and their minimum payment threshold is $20. I think as a starter, you should consider this seriously.
Best Affiliate Marketing Programs for Beginners #24. Binance Affiliate Program
Binance is the world's biggest exchange platform for Crypto. The Binance Affiliate Program is open to everyone; especially those within the Cryptocurrency space. On the Binance Exchange, there are hundreds if not thousands of different Crypto being exchanged on a daily basis. Their affiliate program pays as much as a 50% deposit of your referral.

They pay their affiliates via Bitcoin and their program is location-based. You can apply from anywhere and start promoting them almost immediately.
The best part of the Binance affiliate program is that you could also invest your affiliate earnings back into the crypto market and make more money; hence growing your affiliate income through the platform.
You can start today with the Binance Affiliate Program. To get started, go to Binance. It's super-easy!
Best Affiliate Marketing Programs for Beginners #25. Luno Affiliate Program
This is one of the most popular exchange platforms in Nigeria. Their affiliate program is also very similar to Binance exchange, in fact, they're almost the same thing. The only difference here is that Binance is actually bigger than Luno. 

Nonetheless, with Luno, you can withdraw your bitcoin into cash and send it directly to your bank account (once the ban on crypto in Nigeria is lifted).
Luno is popular for buying crypto with a credit card here in Nigeria. They revolutionized the industry and made it very easy for anyone to buy Bitcoin, Ethereum and Bitcoin cash easily with your credit.
The only downside to their affiliate program is the fact that their commission is very low just like some other ones. You'll receive 100 Naira per referral and you'll be paid via bitcoin. So you can have this running on automated mode somewhere on your website, but don't waste your time on it. To get started, go to Luno.
Best Affiliate Marketing Programs for Beginners #26. Clickbooth CPA
When you talk about established affiliate networks that have been around for some time, then this is obviously one of them. They've been around since 2002. They literally have thousands of different offers that one can promote online to earn some decent income; ranging from Dating affiliate programs to Weight loss, Business etc.

Clickbooth accepts affiliates from any part of the world and their payment commission is cool. Their interface is user-friendly and a complete newbie can get along almost immediately.
Best Affiliate Marketing Programs for Beginners #27. IQ Options CPA
This is one of the giants in the forex trading circles. Their affiliate program pays so well without much effort from your side. As an IQ options affiliate, you'll get $120 for a desktop download of IQ option app. $85 for android and $50 for IOS. That's the definition of the word "crazy".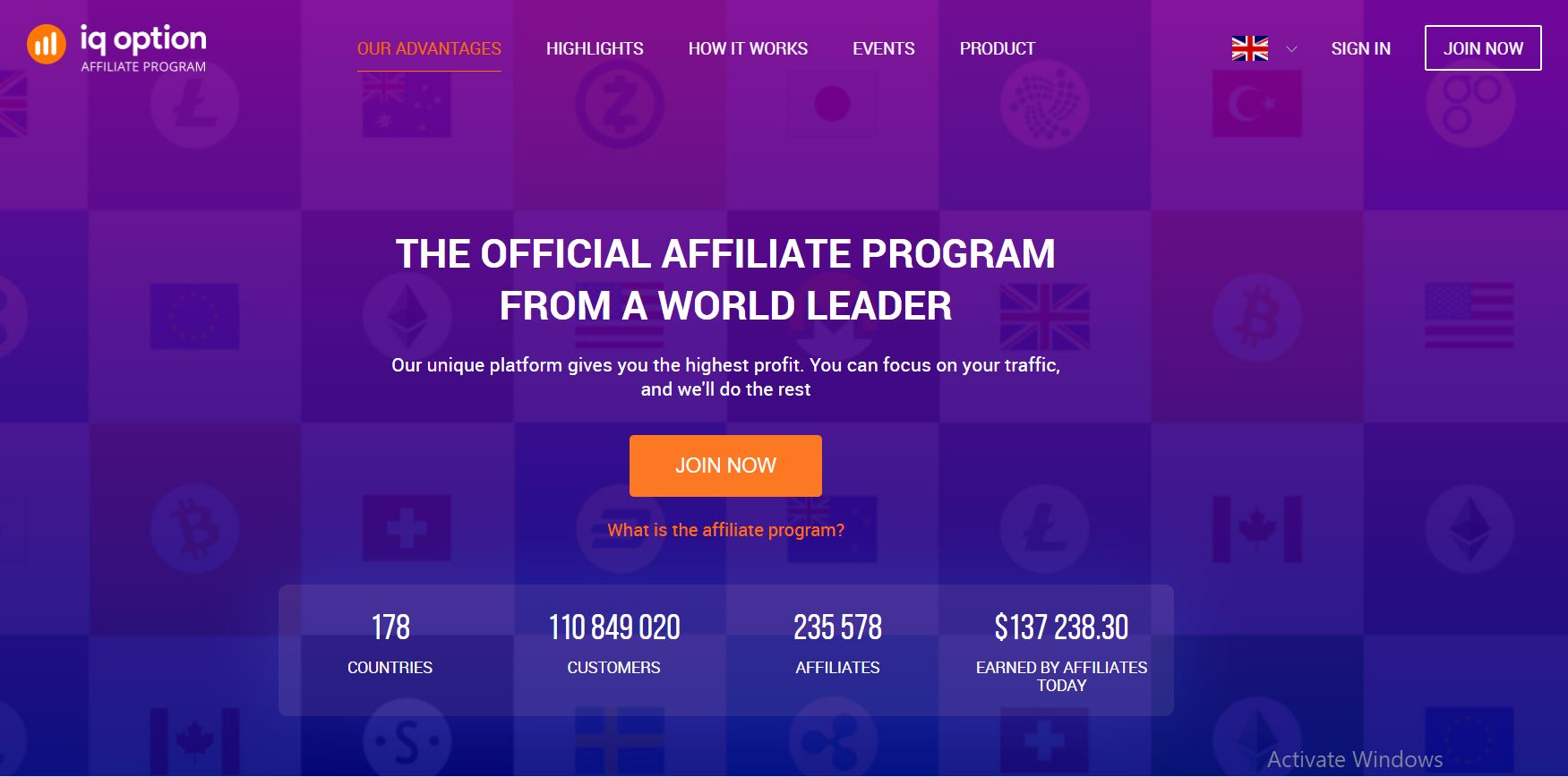 However, your referral needs to make at least a minimum deposit of $10 for trading options before you can cash out. To get started, go to IQ Options.

This is one of the best forex affiliate programs you can find anywhere. I personally have been doing business with this platform since 2017, and I can tell you, this is one serious company that anybody who is serious about making money online can work with. Their affiliate program pays so well just like IQ Options. To get started, go to FXTM.
6. Understanding Affiliate Marketing Pricing Models 
When it comes to selecting the affiliate offers that is not just right but suitable for what you do, you have to put some certain elements that will decide how well or bad your campaign turns out into consideration.
So, it's very important that you take a holistic look at the brand (the developed the program), their payout plan, ad format specifications and their approved traffic sources. 
In the absence of that, you also have to ensure that you understand their pricing model as that will help you determine the best formats, regions and other variables necessary for a successful campaign. It's also very important that you understand that Affiliate Marketing is usually performance-based but they can also have various pricing models which include: pay-per-click, pay-per-lead and revenue share etc. 
So, let's quickly go a little deeper into some of these pricing models.
Pay-Per-Sale
Going by its name, Pay-Per-Sale is a pricing model where affiliates are expected to generate sales to get a commission. PPS is about the oldest pricing model out there; and offers in this category are usually developed by users with relatively low-cost items owing to the fact that consumers are more willing to purchase these goods online. 
But this is not limited to low-cost items only; as you can work with jewellery and other high-ticket products that have lower sales rates and crazy individual sales commissions. PPS offers are usually structured to be promoted more using direct strategies. In that light, you have to build more around your personality and deliver more in terms of value through your content to keep your potential customers highly engaged at all times.
Pay-Per-Lead
This very popular model is also known as PPL. It is a pricing structure where affiliates are paid for each prospect that drops their contact information and becomes a lead. Although it's much easier to collect leads that make sales; but then, getting users to drop their contact sometimes can be quite very challenging considering several factors around that (which is usually driven by fear and the need to stay safe online).
However, the downside of PPL is that it doesn't pay much for each conversion as against the other pricing models; but then again, you generate the same profits as someone doing PPS or even more if you can generate enough leads. 
Always keep in mind that the offer will decide what type of data to be collected to register a conversion. So, ensure that you get all the data listed on the program details.
Pay-Per-Click
This is the most common pricing model in the digital marketing space. Anyone who doesn't know about this is obviously a newcomer in the industry. Simply put, PPC offers only require affiliates to generate clicks and send traffic to the advertiser's offer page- That's all!
The primary objective of PPC offers is to generate more traffic so that advertisers may not even promote a specific product or deal. So, basically, the companies with the offer are satisfied with increasing the number of visitors on their website. You the promoter simply get paid for sending your traffic to the offer page and sticking to the rules as well.
PPC campaigns are the easiest to convert from the four mentioned here but then, I must warn you, they have the lowest payouts.
Revenue Share (a.k.a RevShare) offers are majorly designed to collect subscriptions and pay affiliates a given percentage of each client's profits. Most times, revshare offers last for the duration of each client's subscription. However, this may vary depending on the program. Revshare deals are very popular among well-established companies and brands that are on the rise. This offers a great window of opportunity to affiliates who are looking for ways to scale their earnings. 
But don't forget, Revshare usually have a longer conversion flow.
Affiliate Commission Structure 
If you want to spot the best Affiliate Programs for Beginners, don't look any further; just focus on their commission structure. Here's another more detailed look into the affiliate commission structure that helps you identify the best affiliate. To become highly successful in affiliate marketing, then you must understand what the word "diversification" means.
Top affiliates earn their income from a range of quality programs out there; and if you want to earn like the top affiliates, you must also learn to diversify.
There are two major types of commission in Affiliate Marketing:
(a). High-ticket product commission: These types of products are typically sold out on the back-end of a sales funnel and their costs usually range from $1000 upwards.
Now, pay attention to this because it is very important: No matter how good you're at marketing, if you only focus on promoting products that are within $20 or less with no future upsells, you'll struggle so much to build a profitable business online.
This is a principle in online marketing!
Let's say, for instance, you set a financial goal of $1,000,000 in pure profit for the year 2022. To achieve that, you'll need to sell 50,000 units of a specific product selling for $50 with a $20 commission on each sale. That is $20 commission X 50,000 units= $1,000,000.
But what if you're promoting a product of $1,000 with a 50% commission? That means you'll need to make just 2,000 sales to earn $1,000,000.
What if the product costs $4,000 with a 50% commission? That means you'll have to sell 500 units to earn $1,000,000 in pure profits.
You might not hit a million dollars if you approach your marketing with this mentality, but you'll be happy because you'll never go broke. It's a principle and it never fails.
Is it hard? Yes! 

Is it doable? Yes! 

Are challenges? Yes! 

Are people succeeding with it? Yes!
The above 4 questions should be the centre of your focus. Don't be lazy, get to work!
(b). Recurring commissions: This s the most powerful type of commission structure. It doesn't come with a one-off payment.
So let's say, for instance, you referred someone once to a subscription-based service like Elementor Pro or ConvertKit, once they signup for the service, you get paid; and anytime they renew their subscription, you'll also get paid. What it simply means is that you'll get paid for life on all your subscription-based offers that offer a recurrent commission plan (provided your referrer's subscription keeps running).
For example, Convertkit pays a 30% lifetime commission for customer referrals. This simply means that if you get 1 person at $100 per day, at the end of the month, you would have made $3,000. This amount is not huge, but for some living in Nigeria at this point in time, this one-month payment can change their entire life and even rewrite their history.
Now, this is the most beautiful part. As far as your referrals stay signed up, you'll keep getting this $3,000 referral commission as passive income. Another major part is that your affiliate marketing effort will attract more referrals and your earnings will skyrocket. 
Do you now understand the power of Affiliate Marketing; more especially doing it on a recurrent commission?
My summary on this:
There are other affiliate marketing commission structures that allows you to create diversified income streams in your online business, but focusing majorly on recurring as well as high-ticket commissions will help you build a sustainable source of income fast.
7. Finding Profitable Affiliate Products
Finding profitable affiliate products to promote sure does require a lot of skills and some specific techniques to help you put those skills to work. Finding the Best Affiliate Marketing Programs for Beginners is very necessary; in order to achieve your desired end. So, let's look at some of those techniques and see what exactly we would need so as to identify profitable niches far much easier.
Remember, no matter how skilled you're, you can never make some good money from a niche that is not lucrative. The ability to spot profitable niches will help you know exactly who wants your product.
So, what we'll be looking at:
Step1: Who
Step2: What
Step3: What
Step4: Why
Let's go!
Step1: Who
To figure this out, you must specify exactly the person that your new business idea is interacting with.
So, the question here should be: 
Who is it for?

In trying to uncover this, you must satisfy these underlying

questions:

Who is your audience?

Are you talking to one person?

Are you addressing a general audience?
The more specific you can get, the more clarity you get.
Step 2: What
To figure this out, you must identify what exact problems that your affiliate product solves. 
So, the question here should be: 
What is it for?

In trying to uncover this you must satisfy these underlying questions:

What exact problems will the product or service solve for the specific fellow you named in step #1?
You must be very specific here.
Step 3: Why
To figure this out, you must identify the very reason for such a product. Ask yourself: "Why this product?" Answering this question honestly without sentiments will help you to see things through the buyers' eye. 
So, the question here should be why? 
In trying to uncover this you must satisfy these underlying questions:
Why should they trust your first of all? 

Why should they click on your affiliate link?

Is what you're promising to offer very unique; or is it something anyone can also offer? 
Step 4: How
To figure this out, you must identify ways to do things differently. Ask yourself sincerely: "How do I provide a different solution?
So, the question here should be: How? 
In trying to uncover this you must satisfy these underlying questions:
How are you going to promote your product/ or service? 

Can you offer/ or are you offering something

different from what others have done?
Think of ways to promote your offers. 
For example: What format are you going to use for your promotion, what medium are you going to employ to help you achieve the result? Is your product uniquely promoted? Immediately you answer these questions correctly, then you must proceed to fill the blanks in the sentence below correctly.
"My affiliate product is helping "Mr. A" with "the main problem" to achieve "what benefit" through "your unique solution".
Now, this is exactly how to solve the problem of finding a profitable affiliate product to promote. However, if you can't provide a working solution to promote your product, you'll have less chance of getting clicks on your affiliate links- and that means you will not make any money!
If you cannot convince me of what benefits/ or problems that your product will/ can solve for me, then you've got nothing to sell to me…Period!  So, why would anyone want something that solves no problem or even makes life better for them? Why would they spend money on that? One of the reasons we advocate that every marketer should own a professional website is to help them easily solve some of these issues. 
For example: If you're promoting an offer, the first thing you must do is to identify the winning keywords for that offer first; that way, you'll completely eliminate the problem of not having a decent number of monthly searches. 
So, if you have let's say 50 marketing articles promoting different products and well optimized for search engines as well, what will happen is that those articles will begin to rank on the search engines (provided they're properly indexed). When that happens, the pages where those articles are will begin to receive organic traffic to your website. In that traffic, you also have those who will buy from you or simply click on your link.
You can also make use of paid advertising to help you promote your offer; nevertheless, as a beginner (most likely with a terribly low budget), I'll honestly advise you to save that money first and focus on generating organic traffic through content marketing on your blog. Once you start making some money off organic traffic first, then you can invest some of that into paid traffic.
How popular is your Affiliate product?
Like I mentioned earlier before you proceed to promote any particular product/ offer, you must find a way to figure out how popular the product is on the internet…yeah!
My two suggestions for this:
Ubersuggest: You can use this if your budget is very low (though they also have paid plans as well; but you can start for free first so you can at least find your way around).
Semrush: For those who want to take this seriously (they also have free plans).
This is how it works:
For instance, you have made a decision to promote a course on "How to generate traffic to your website", then you use a tool like Google search console and type in "How to generate traffic to your website".
When you run the search, you will get the Monthly Search Volume (SMV), you'll also get the average cost per click for that topic, and also get the estimated competition in organic search for that same topic.
So, your focus here should be to get a high number of searches and high "Cost-Per-Click" (CPC). If your chosen top offers appear, it simply means that the keyword is valuable. If it is also a low competition keyword, then it simply means it will be very easy to rank for such keyword.
From our search, our keyword receives about 100- 1000 monthly search volume with an average CPC of $13.91 etc. So, it's very necessary that you get these things right so that you can have a successful campaign.
If you manage to get to the first page, imagine getting all this traffic to your website? And this traffic is for just one optimized page. Now, imagine what happens when you have up to 100 optimized pages generating about 1000 search volumes per month, do you know what this will do to your affiliate marketing business? I'm pretty sure you can't imagine!
8. Promoting Your Affiliate Product the Right Way
Once you're done discovering the Best Affiliate Marketing Programs for Beginners and setting up your campaign for the products that you intend to promote, the next thing you need to do is to put up the product in the face of your audience and prompt them to take action by educating them on the usefulness and helpfulness of what you're offering. So, you don't sell products, rather if you're keen on making money online, please focus on marketing 'solutions'.
Two major things will decide how, and in what ways you can promote your offer and they're:
(a). Your website
(b). The product you're marketing
To promote products online, you must first map out your promotion strategy. Without a powerful promotion strategy, you have intentionally prepared to fail!
There are many ways to promote your affiliate products. The most popular among them are:
Blogging forums

Paid Ads

Email Marketing

Solo Ads

YouTube

Social Media 
Etc.
So, find below some of the most powerful ways to promote your affiliate products leveraging the vast opportunity that the internet provides. 

Traffic channels
Search Engine Traffic
Personally, I feel this is the best source of traffic for Affiliate Marketing for various reasons but I'll mention just a few.  
(a). You can generate it organically, and organic traffic can only grow (provided you do it correctly) as against paid traffic that stops where your money stops. 
(b). Even when you're paying for it, it's also very cheap (that is if you do it the right way). 
(c). It is targeted at the articles and the product/s you promote.
Doing keyword research and optimizing your article or review is just a fraction of what you need to do to enjoy search engine traffic. 
So, there's more you can do, if you want to enjoy search engine traffic. Another thing you might want to consider is to get some high-quality backlinks to these articles. One thing is certain: Your article/ reviews will never rank without backlinks, and you will not get traffic from SEO.
This simply means that no affiliate commission for you. You'll earn nothing!
Create an email sequence
A very high percentage of successful affiliate marketers make the major part of their affiliate sales from their email lists. If you have been in the industry for at least 6 months, then you should have known this by now.
Whether you believe in the all-time most popular cliché "The money is in the List" or not, the truth still remains that: email marketing brings in the highest return on investment.
What to expect in an email sequence:
A welcome email: Here you talk to them about who you're and what they should expect from you apart from welcoming them.
Several email newsletters: These should be mostly informative emails around the products you want to promote
Introductory product email: This is where you can introduce your target product
Offering a freebie: You do this by offering a free resource around the product you're going to promote.
Few more emails: This is a list of few more emails that should be higly

informative.

Sales emails: This is the exact sales point where you market your product straight up!
Secure exclusive coupon deals: You can reach out directly in writing for this.
This is an excellent way to promote products using affiliate marketing. Under this method, you simply hunt products that are already popular and negotiate exclusive deals (on those products) with vendors.
The downside of this approach is that you need to prove that you will generate sales for them. To do just that, you should have a niche website with an impressive audience interested in what you do.
Craft an expert roundup post
One of the most beautiful ways to promote your affiliate products is to create roundup posts (like this one you're reading now- Best Affiliate Marketing Programs for Beginners) with other experts in your niche.
For example, Let's say you're a blog, you can create a roundup post where you ask an open question to your fellow expert bloggers share their best traffic source for affiliate marketing. So, you can choose a product or two in the area of that question and make sure that it will deliver the anticipated result. 
Then, go ahead to create your roundup post so you can use that to promote those products. Ask for the opinions of your expert colleagues and recommend those products you want to promote as solutions to the challenges within the question asked.
Those social media accounts on those small apps on your phone are goldmines. How many of the people reading this now can understand this? Social media is a very powerful tool, it can make or mar you. If you
intentionally use social media wisely, the benefits could be life-changing.
So, if you're struggling to scale up your affiliate sales, then mastering how to use social media positively to improve your marketing efforts could be that magic plug that you need.
You can decide to run contests and do giveaways to capture email addresses and attract more sales.
Should you be interested in running contests on social media, find below some smart tips that could help you get started.
Define your goals: Capture emails and channel more traffic to your landing pages.
Offer some freebies: Ensure that these are highly relevant to the products you're promoting: For example, if you're promoting a YouTube video marketing related product, then you must also ensure that you're offering a giveaway related to YouTube video marketing. With this approach, you can capture just about the right people for your business.
Connect with brands and product vendors: These people are expected to offer free licenses or exclusive deals to your audience (to run your giveaway). A lot of web hosting companies also use this strategy.
Create a freebie around the product you want to promote
Freebies can instantly spike up your email subscriber list growth. You can do this with anything at all; ranging from ebooks to checklists, free trials etc. However, I have to sound a warning here. Always ensure that your freebies are highly relevant to the affiliate products that you're promoting to your email list; otherwise, you should leave it.
For example, if you're promoting a Make Money Online product like "Affiliate Marketing for Sit-at-home Mums", you can build a massive email list by offering freebies around "Affiliate income speculation for sit-at-home mums 2021"
Create a resource page on your website
This is one of the most powerful yet a highly underrated strategy that most affiliate marketer still doesn't use because they are not aware that it works.
Some people call it "Tools page" whereas some others address it as "Resource page".  Whatever you choose to call yours is up to you but you must create one for yourself.
Once you're done creating that, make sure you feature all your affiliate products with a short description of what makes them so unique. Be sure not to also list products that you're not affiliated with (simply because it will be helpful to your audience) except if you would like to earn nothing from that particular product.
If you're yet to create a resource page on your website, please abandon every other thing you're doing now and set up that resource page now. By all means, endeavour to recommend anything you think that will provide more value to your blog.
9. Conclusion
Now that you have gone through the drills, I believe you should already know what to do. There's nothing stopping you now; All you need to do is to keep doing what you're doing. Repeat the process. -That's the whole secret to becoming the best in the affiliate marketing industry- understanding what the Best Affiliate Marketing Programs for Beginners (especially) are; and also learning how to leverage them for financial growth.
You can start by building yourself a professional marketing website that you're going to use to create and market the rich content that you want to use to promote your products. 
Understand that this will require the sacrifice of time, skill and money.
So, if you're keen on becoming a successful affiliate marketer, then carefully go through this guide, and repeat the process again and again.
There are always other ways that you can monetize your website.
Should I pay to join affiliate programs?
Ans: As a beginner, No! But as you progress in your career into a world-class affiliate marketer, yes!
This is a very common question that a lot of people have when trying to start their journey into affiliate marketing. The truth is: It's free to join most affiliate programs while some other programs have extensive training programs attached to them (which requires you pay- and most times, the payment is recurrent). 
Finally, as a beginner, I'll advise you to start with some of the free programs outlined in the Best Affiliate Marketing Programs for Beginners that also offer you free training; and as you begin to make money, you can signup for more professional, step-by-step affiliate
training programs that will take you by the hand and put you on the right track.
Having the right training saves you a lot of time you would otherwise have wasted while groping in the dark owing to ignorance. Get right on your feet to start making money fast!
If you would also like to learn how to make money with CPA Marketing, starting with this Best Affiliate Marketing Programs for Beginners is the right way to start. You'll find this article to be very helpful; Click here to gain access.