My Blogging Toolkit
Why is it necessary that you have a toolkit as a Blogger?
Starting and growing a business is not an "all comers affair", it requires time, money, dedication, expertise, a great deal of effort and sacrifice. This is the very reason entrepreneurship is not for everyone because our ability to hold on to something, preserve and keep moving no matter the odds differ from one person to the another.
There's nothing as powerful, refreshing and more reassuring like having the right set of tools to actually work with as a blogger; it will help you save time and move ahead of your peers in the industry. In the same vein, using the wrong set of tools can be very frustrating and will in turn cost you a lot of
money (not without its too many attendant problems).
For this very reason, any reasonable person will always recommend/ choose the best of tools the market has got to offer (to help them create and manage their dream blog which in turn will help them to grow and position their business online).
A combination of the right set of tools is highly essential for your business growth. However, to stand out from the rest, you also need to add some premium tools to help set up your business website in the most professional manner in order to reach your goals faster.
Therefore, it's imperative that you first of all understand that not all plugins, themes or services comes for free; and as a matter of fact, if you want to truly stay ahead, you need to invest in some premium tools.
If you're a Newbie, then find below a list of my recommended free must-have Plugins and services for your WordPress blog.
For your blog to function optimally, you must have some extended functionality on it. Depending on what you want to use your blog for and your business goals, you'll have to choose on the available plugins to help you put all of that into place like: Keeping your blog safe and secure, driving traffic to your blog, stopping spam comments, earning revenue with your blog, helping you creating some very appealing blog posts etc.
On the other hand, it's advisable that you don't have more than 12 Plugins on your blog per time in order for them not to slow down the loading time of WordPress blog.
When the Plugins becomes too much on your blog/ or website, they'll begin to slow down the loading time of such blog or website. Secondly, you must keep an eye on all your plugins to know when they need an update so that they don't start giving you issues because you have not updated them.
Web Hosting:
A lot folks usually don't understand how important it is the make the right choice when choosing their web hosting platform; so because of this, they often overlook it; not knowing that it plays a key role in their business growth.
To have a highly successful website, you must first of all get your web hosting right! Like your home/ apartment which you either built with your money, bought with your money or pay rent to live in, same way web hosting is where your website lives on the internet; so if you choose an apartment with a leaking roof or one without doors and windows, your website will suffer and you will not have peace of mind.
Just like your home or rented apartment, each website has different needs. Therefore, being able to figure out what those needs are will help you make the right decision and save lots of resources that otherwise would have been wasted.
My Web Hosts of choice:
Smartweb-
This is where my main website is hosted. Smartweb.com.ng is Nigeria's best web hosting company at the moment; it's also one of the most affordable, trusted and secure as well. They've been in business for about 16 years now and hosting over 70,000 websites here in Nigeria. Click here to start your domain & hosting purchase.
Qservers-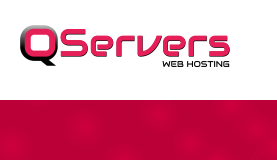 Most people feel that qservers.net the best hosting company in Nigeria…well I think they might be right or wrong. Everyone is entitled to their opinion but one thing is certain, qservers.net is a powerful company and my other websites are hosted on it as well. Click here to start.
When it comes to quality in terms of service; and value for your money, I can beat my chest and assure that you're in safe hands with these two companies. They've been there all the way helping me in my business growth.
Other Brilliant Options:
Hostgator- If I should go for a foreign web host, of course this will be my first choice. Some years ago, I used them for my clients' job till I decided to go with Nigerian web host for some personal reasons.
Bluehost: This is one of the oldest web hosts. They commenced operations in
1996. Great for small businesses. A lot of people consider this company as #1 or second best. Though I've never subscribed to their service before but my friends who use them are very satisfied with the service they get; moreso, they are officially recommended by WordPress.org.
SiteGround- This is another great international web hosting provider. A great option for a lot of pro bloggers. They've also got a powerful support system.
Security and Performance:
As a business man and website owner, making sure that your website remains super-secure and loads very fast is highly instrumental to your success. Find below some of my favorite security & performance tools:
Sucuri-
This is a very powerful Anti-Virus and Firewall that every website owner must have on their website. This very powerful 'security plugin' helps protect you against hack attacks and DDoS attacks on your website. They will also clean up your website if you ever get hacked (for free).
Sucuri This is a globally recognized authority in all matters related to website security, with specialization in WordPress Security.
Sucuri Security WordPress plugin is free to all WordPress users. It is a security suite meant to complement your existing security posture. It offers its users a set of security features for their website, each designed to have a positive effect on their security posture:
Security Activity Auditing
File Integrity Monitoring
Remote Malware Scanning
Blacklist Monitoring
Effective Security Hardening
Post-Hack Security Actions
Security Notifications
Website Firewall (premium)
Get it here.
VaultPress-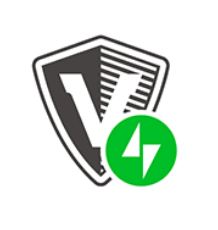 This one is a real-time WordPress plugin that helps you backup your website. It's like a time-capsule for your website. If something goes wrong, you can go back in time. This is one of the best security plugins you can have on your website. Get it here.
Tiny MCE (For Content spelling check):
For Content spelling check. Tiny MCE is an online rich-text editor released as open-source software under the LGPL. It has the ability to convert HTML text area fields or other HTML elements to editor instances. Get it here.
Other Smart Options:
BackupBuddy– (premium)
UpdraftPlus- (free)
Increasing Your Website Speed:
WP Super Cache–
This is best free caching plugin for WordPress. Caching is a must-have for every website because it reduces server load and significantly speeds up your website.
It speeds up your blog loading time. This plugin generates static html files from your dynamic WordPress blog.
After a html file is generated, your webserver will serve that file instead of processing the comparatively heavier and more expensive WordPress PHP scripts. Get it here.
There's nothing as frustrating as having a website that generates little or no traffic at all. So, if you're looking at getting more traffic and subscribers on your website, here are some of the best WordPress SEO and Marketing plugins to help you boost your website traffic.
Yoast-
This is my best free WordPress SEO plugin. It helps you create meta titles, descriptions, keywords, sitemaps, and every other that you need would need improve your website SEO.
This is one of the most widely popular WordPress plugins around and it's easy to understand.
Whether you're running a personal blog or you're a SEO professional managing a website for a client, Yoast is a powerful tool that can help you make your site as search engine-friendly as possible.
Get it here.
OptinMonster-
This is one of my most favourite plugins; it was created by Syed Balkhi (the founder- WPBeginner). It converts abandoning website visitors into email subscribers. Get it here.
WPForms-
This is a drag & drop WordPress form builder. It helps you to easily create contact forms, subscription forms, payment forms, or any other type of forms without hiring a developer. The free version of the software is called: WPForms Lite.
It also allows you to add interactive contact forms to your website, which your visitors can use to reach you directly; much better than displaying your email in plain text on your site. Get it here.
Monsterinsights-
This is most popular Google Analytics plugin for WordPress. It helps you to measure know visitors find and use your website, so you can keep them coming back; in others, it helps you to get some significant stats from your website in other to accurately measure your business growth per time. Get it here.
When it comes to delivering great user experience for your website visitors, the look and feel of your website is shouldn't be toyed with. So in view of that, here are my favorite theme shops and design plugins.
Themeforest-
Of course there's hardly anyone who has got something to do with websites or blogs thst's know of this very market. Get it here.
StudioPress- This very company is the brain behind the popular
Genesis framework. Many pro bloggers uses this very theme to build some highly professional website. They have a great collection of premium WordPress themes. Get it here.
Themify- This is offers some very beautiful responsive premium WordPress themes that are fast and easy to use.
Be: This one of my best options when it comes top quality WordPress. Be themes are just super-exceptional! Get it here.
CSS Hero- This particular plugin makes it very easy for you to customize every aspect of your website design without touching a single line of CSS. It actually works well with most popular WordPress themes and plugins.
Elementor-
This is my #1 drag & drop page builder. I feel more comfortable working with it. What's more interesting is that you can access it for free. Get it here.
BeaverBuilder-
This is a very powerful and complete drag & drop page builder for WordPress. It helps you create any type of custom page layout or even custom themes with an easy to use drag & drop interface. Get it here.
Envira Gallery- This very plugin helps you to easily create WordPress photo and video galleries, as well as organize them in an album, sort them by tags, add social media integration, eCommerce, and many more. Get it here.
SoliloquyWP-
This is currently the fastest WordPress slider plugin.
It easily creates image and video sliders in WordPress. It includes some basic features such as: Dynamic content sliders, Carousels, Lightbox, and more. Get it here.
Breadcrumb NavXT- The plugin that easily add breadcrumbs to your website and shows visitors path to their current location. It's extremely flexible and customizable too. Get it here.
As a writer, content creator or blogger, you should make creating a quality editorial workflow a top priority; it will help you publish more great content
faster. Find below some of my most favorite plugins for publishers.
Edit Flow-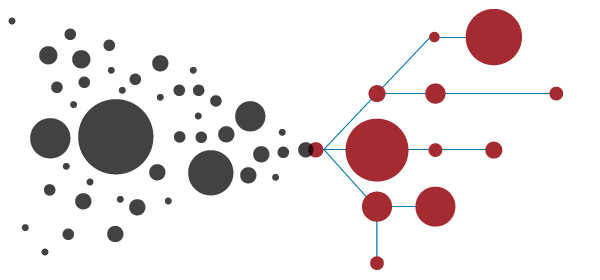 This plugin helps you to easily create and manage your editorial workflow with custom statuses, editorial comments, calendar, and more. Get it here.
Smush- For Image compression and optimization. This plugin has been benchmarked and tested number one for speed and quality and is the award-winning, back-to-back proven crowd favorite image optimization plugin for WordPress.
Get it here.
Canva–
A simplified graphic-design tool, founded in 2012. It uses a drag-and-drop format and provides access to photographs, vector images, graphics, and fonts. It is used by non-designers as well as professionals. The tools can be used for both web and print media design and graphics.
Having some comments on your website helps you improve user engagement. There are several third-party plugins such as Livefyre, Disqus, Facebook comments, etc., that can help you cater to this very need.
However, I prefer using the default WordPress comments plugin because most of the third-party solutions ends up inserting ads without your
Permission and consent; thereby reducing engagement.
Below are my favorite WordPress comment plugins that you can use in combination with the default WordPress comment plugin:
Akismet-
This is one the most powerful; yet often commonly overlooked plugin which helps block spam comments coming in as real comments. This is one of the two default WordPress plugins that comes preinstalled on your WordPress dashboard. Make sure to activate this very plugin or at most, be sure to install a powerful alternative to it. Get it here.
Subscribed to Comments Reloaded-
This is a highly intuitive plugin that allows users to subscribe to comment notifications on specific posts. It also gives users the opportunity to choose to only receive notifications to replies of their original comment. Get it here.
At the end of the goal, your goal is to make money with your website. Find below some of the tools I recommend:
Ad Inserter: For adding Google AdSense code and other ads codes to your blog. Ad management plugin with many advanced advertising features to insert ad codes at optimal positions.
Supports all kinds of ads including Google AdSense, Google Ad Manager (DFP – Double Click for publishers), contextual Amazon Native ShoppingAds, Media.net and rotating banners.
This plugin is more than AdSense plugin or plugin for ads. It provides many advanced options to insert Opt-in forms, Header scripts, Javascript, CSS, HTML, PHP, Analytics, tracking or advert code anywhere on the page.
Insert ads where other plugins fail. Get it here.
ThirstyAffiliates-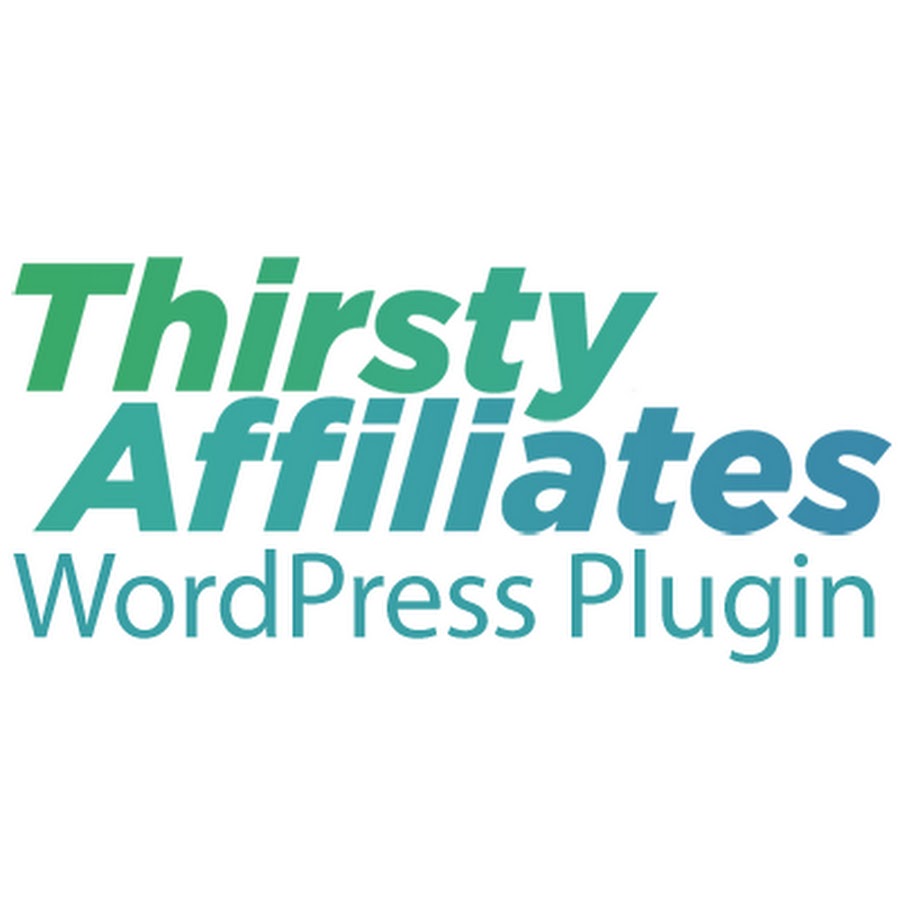 This plugin provides easy solution to managing your affiliate links. It also automatically replaces keywords on your website with affiliate links. Get it here.
AdSanity-
This plugin helps you to easily create WordPress banner ads, rotate banner ads, set ad expiration dates, see stats, and more. Get it here.
Insert Post Ads- This very simple plugin allows you to insert ads after paragraphs of your post content. It was created it by Syed Balkhi of WPBeginner and made it available for free.
Ecommerce:
One of the best ways to monetize a website is by integrating an online store into it. Find below some my preferred best WordPress eCommerce solutions.
WooCommerce-
This is most popular WordPress eCommerce plugin. It allows you to easily add an online store on your WordPress website with the click of few buttons. Get it here.
Shopify-
This to a lot of folks comes as first choice when it comes to eCommerce platform that integrates with WordPress. It's also very easy to use for starters. I had my very first shot at it in 2014; and I must say it's a pretty amazing stuff. It's also super-easy to use; as well as to setup and completely hassle-free…no drama!
Easy Digital Downloads-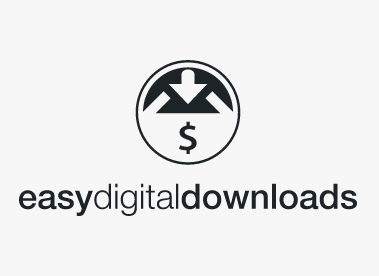 This plugin makes selling digital products with WordPress look so easy. It's a great option for selling eBooks or online software. Get it here.
Membership:
One of the best ways to monetize your website is by creating a membership
Section on it to offer some premium content to paying subscribers. Find below some of the best WordPress membership plugins.
MemberPress-
This is an easy to setup membership plugin that allows you to add content access control, content dripping, and naturally integrates with most popular marketing and payment solutions.
LifterLMS-
If you're a coach online or you intend selling courses online, then this complete Learning Management system can help you create courses with lessons, quizzes, surveys, and more.
Translation:
If you have a kind of website that stretches beyond your country and continent, then you may you might want to consider localizing your content for certain geographical regions. Find below some of my preferred best plugins to add and manage translations in WordPress.
WPML-
This stands for 'WordPress Multilingual', it allows you to create content in different languages. It's highly efficient for corporate sites as well as small websites and blogs. Get it here.
Polylang- This is another popular WordPress multilingual plugin. They have the lite version of it which comes for free, but if you want to enjoy the premium features such as same slugs, duplication, etc., then you have to upgrade to their premium plan. Get it here.
You might consider making use of some of the underlisted Google tools.
Google Box of Tools & Plugins:
Google Analytics
Google Search Console
Google Custom Search
Google Tag Manager
Pagespeed Insights
Google Mobile Friendly Test Tool
Google Adwords Keyword Planner
Google Insights + Trends
Google My Business
Google Dos, Sheets, Slides, Form, Calendar and Gmail
Google Drive
Google Photos
Google Maps
Google Alerts
Google Keep
Google Fonts
Google Hangout
YouTube
Google News, Google Translate, Google Groups, Google Now, Google Bookmarks, Google URL Builder
Thanks for reading my list of best WordPress tools, and I trust you also enjoyed it?
You can also follow me on social media:
If you have further questions, you can simply send in your questions via the form below.
Disclosure:
It's very imperative that I let you understand that some of the links in this post are affiliate links. This simply means that if you click
and subscribe to any of the services or buy any of the products, I will get a small commission at no extra cost to you.
In addition, all of the recommended services and are stuffs that I've either used, currently using on my sites or that of my clients or even know some very close friends that are using them.
I only recommend products or services that I personally
use and believe will add value to my readers not because of the small commission.
Note: This website is not affiliated with nor sponsored by the WordPress foundation.